Assessing Clare's recent struggles against Tipperary before this weekend's crucial clash with Limerick, Ger Loughnane believes the county's problems go all the way back to their 2013 All-Ireland win. 
"Being beaten at home in the championship is bad," stated Loughnane on Off the Ball's Hurling Show, "but being trounced by Tipperary at home, and having their fans shouting 'Tipp, Tipp, Tipp' with five minutes to go, that's the ultimate."
After a tentative one-point defeat of Waterford in their opening provincial clash, Clare were brought firmly back down to earth by a Tipperary side that ran rampant in Ennis last weekend.
Ahead of their crucial journey to Limerick on Sunday, Loughnane explored the reasons why he believes Clare have struggled to build upon their All-Ireland success in 2013.
"If you look back over the years since they won the All-Ireland," he said, "Clare haven't beaten a team of real substance.
"They beat Tipperary last year, but that team was way below the level they're at this year.
"In my opinion, a lot of those Clare players have been over-praised because they haven't done enough at senior inter-county championship level to justify the reputation they have.
"When Davy [Fitzgerald] left and the new management came in, that is the message I'd have hoped they'd drill into the players.
"More important than medals is their long-term reputation."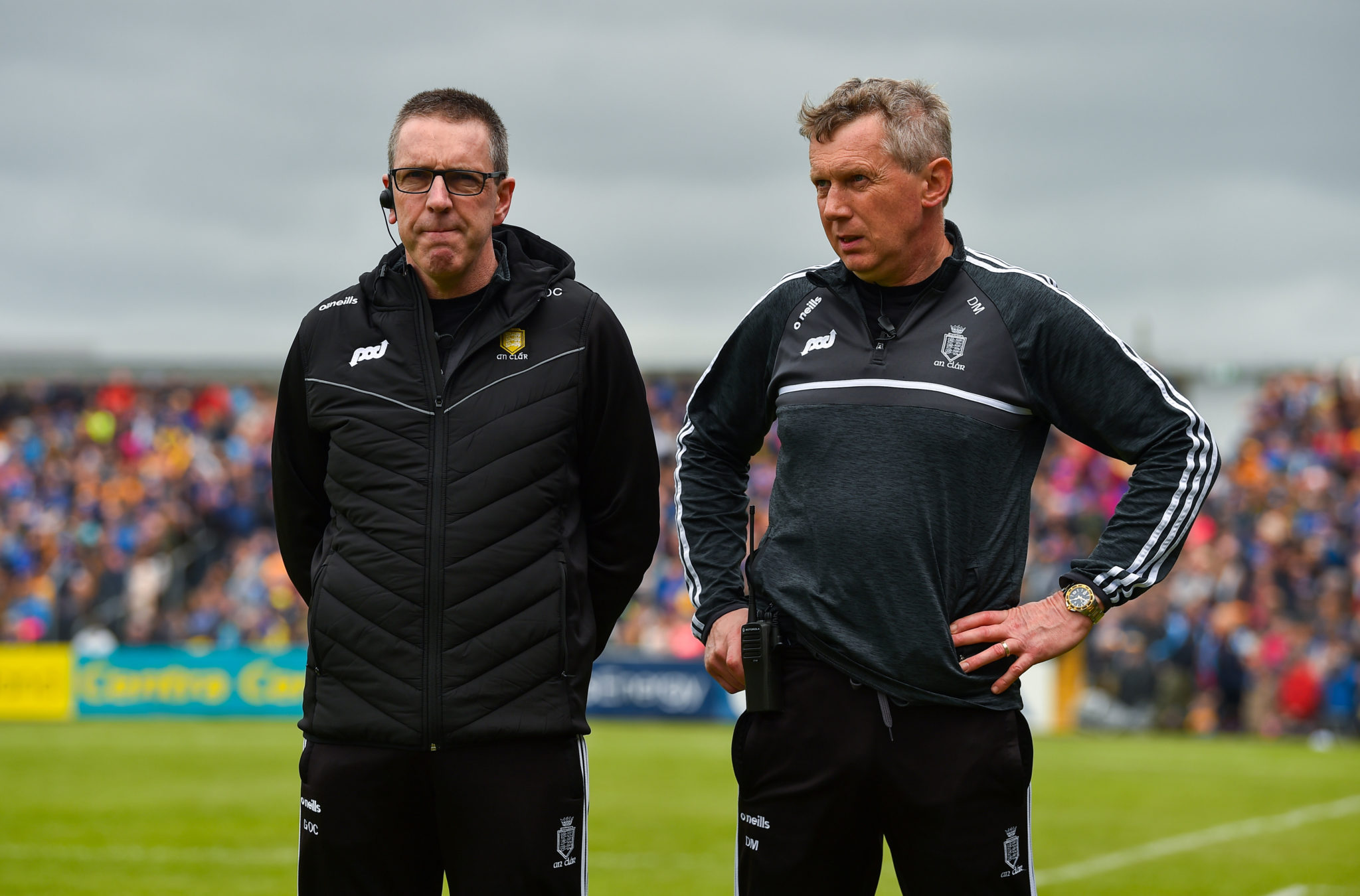 Responding to claims that Clare had been somewhat fortunate to win the 2013 All-Ireland, Loughnane agreed with the premise.
"There's no question about that," he said, "but the hardest thing for a team is to get on the first step of the ladder.
"They got on the first step, and it looks like now that they've nearly gone back down again.
"This generation, Clare's most talented without question, doesn't have the mental toughness you need, I believe.
"Maybe the All-Ireland win in 2013 spoiled them."
Twice an All-Ireland winning manager with Clare in 1995 and '97, Loughnane is holding out hope for this weekend, however.
"The ideal opponents are coming up on Sunday," Loughnane reasoned, "and if anything concentrates the mind it will be playing Limerick."