Satisfied with the signing of Aaron Wan-Bissaka, Daniel Harris nevertheless feels that Manchester United will need more if they are to progress under Ole Gunnar Solskjaer, but doubts the ability of the club's hierarchy to carry this out adequately. 
"I think Wan-Bissaka is an excellent signing," stated Harris on Thursday's OTB AM, "and if you'd said to me that United are going to buy a right-back, this is who I'd want it to be.
"But, he's not going to transform things."
Reported to be undergoing his medical ahead of a move to Manchester United, the signing of Aaron Wan-Bissaka signals the club's second foray into the transfer market since acquiring Swansea City's Welsh youngster, Daniel James.
However, assessing the club's personnel needs across the playing staff, Harris remains certain that even promising moves like these hardly make certain the possibility that Manchester United will progress on last season's disappointments.
Furthermore, he remains sceptical as to whether or not those charged with dictating the club's transfer plans know what they are looking for.
I'm not worried that Manchester United aren't going to sign Harry Maguire, but I'm worried that United think that would be a suitable signing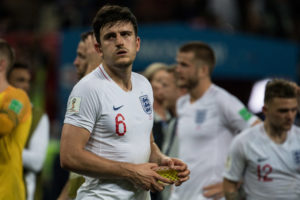 With defensive concerns aplenty and a move for Harry Maguire now looking unlikely, that Manchester United were linked with the English centre-half at all is a point of concern for Harris.
"The money being touted for Harry Maguire is absurd," he suggested, "but it's not really even about the money.
"United are rich and can comfortably afford to buy Harry Maguire, but if you were to pay £80 million for a centre-back, they should be the best centre-back in the world.
"Maguire isn't that, and it doesn't matter how much he's able to improve, he's never going to be able to run fast or turn quickly.
"Those things will always get found out in the end."
Although Harris concedes that Maguire may find himself utilised quite effectively under Pep Guardiola at Manchester City, such defensive defects will remain, and would only serve to be highlighted more brutally had he joined United.
"He's going to get put in a race with someone faster than him," Harris explained, "and at United that would happen a lot.
"If you put a centre-half like Maguire beside a centre-half like Victor Lindelof, you'd have had two centre-halves with little or no recovery pace.
"So, I'm not worried that Manchester United aren't going to sign Harry Maguire, but I'm worried that United think that would be a suitable signing.
"I'm sure that they can find a better centre-half out there for half the money, but I don't trust them to find one."
Fundamentally, Harris believes Manchester United's recruitment should be focused primarily on the midfield area, however, with the touted departure of Paul Pogba potentially allowing the club to effectively make use of the sizeable fee a transfer would unquestionably command.