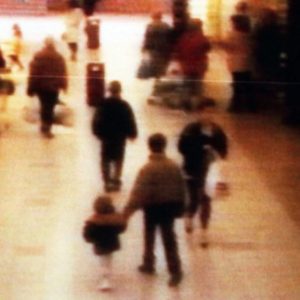 26 years after the infamous murder of James Bulger in Liverpool, Ivan spoke to criminologist John O'Keefe about the case, as well as a controversial short film connected to the murder which has been nominated for an Academy Award.
Today marks the 26th anniversary of the horrific killing of James Bulger, a 2 year old toddler who was led away from a Liverpool shopping centre and murdered by two ten year olds,  Robert Thompson and Jon Venables.
John outlined the case, the media sensation it caused, as well as what happened to the two boys convicted of the crime. He also gave his assessment of the short film Detainment.