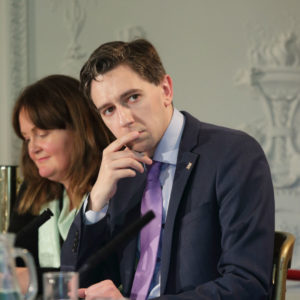 The Health Minister has apologised to the Dáil for incorrectly answering questions on the National Children's Hospital.
Simon Harris told TDs last year the cost of the hospital was in line with expectations when he was aware of potential overruns.
David Davin Power, columnist with The Times Ireland Edition,  takes a closer look at this apology and whether it will be enough to calm the TDs calling for his resignation.
He also examines the government's position at the moment, and Fianna Fails power in Confidence and Supply.