The first of two status yellow weather warnings for rain will kick in at 2pm this afternoon.
People in Munster and the counties of Carlow, Kilkenny, Laois, Offaly, Wexford and Galway are advised they will see heavy rainfall until 3am tomorrow.
The rest of the country will be affected from 5pm this afternoon.
"We do at the moment have a Yellow rainfall warning in operation," Met Éireann meteorologist Liz Walsh said.
"There is potential for this to be upgraded later this morning to orange for some locations.
"So, the advice would be to stay tuned to the local forecast for your area and be prepared.
"Make sure you clear those drains and gutters if you can and take care if you're out on the roads later today."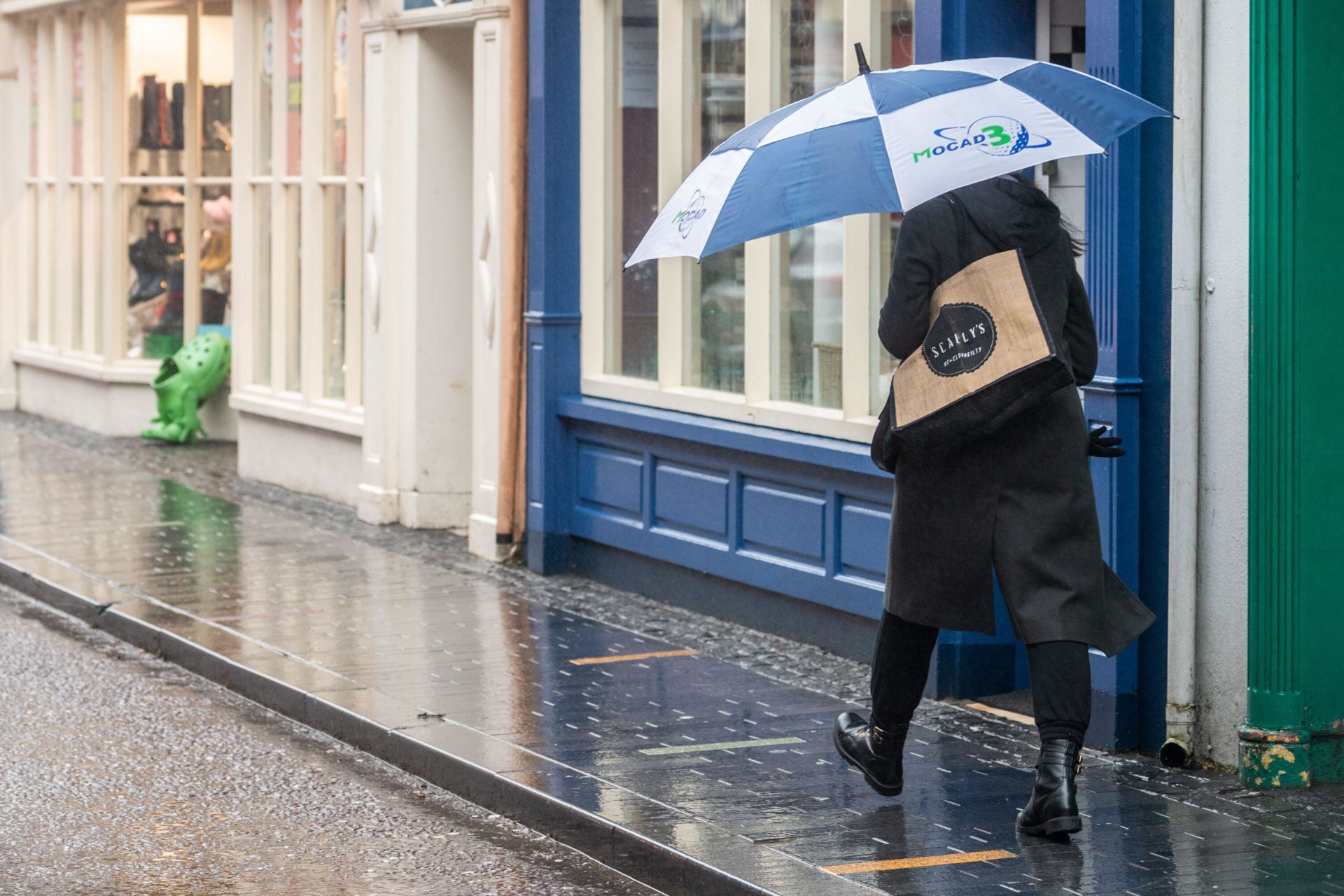 Ireland has endured an historically poor summer with rainfall in July the highest on record.
The bad weather has had a particularly serious impact on farmers and IFA National Grain Chairman Kieran McEvoy said many are facing serious losses.
"They [farmers] are under three different types of pressure this year," he said.
"They're under financial pressure because of the fact that it was one of the most costly growing seasons ever.
"They're under weather pressure and they were under the pressure of a drought early in the spring as well."
Mr McEvoy said yields this year will be modeste or poor and the IFA could end up asking the Government to intervene.
"First of all, we'll see can we get the weather to turn," he said.
"Get the harvest finished and the IFA will be having a grain meeting in September and we'll be getting a full review of the country and, at that stage then, we'll try and see if we need to make a plan to go to Government to look for some kind of financial package for farmers."
Main image: Rrain on Patrick Street in Cork. Image: AG News / Alamy