Pfizer's new antiviral COVID-19 treatment should work well against the new Omicron variant, according to Professor Luke O'Neill.
The pharmaceutical giant has said its Paxlovid treatment is 89% effective at preventing hospitalisation or death in at-risk COVID patients.
The pill is manufactured at Pfizer's Ringaskiddy plant in County Cork and the company has pledged to produce 80 million courses of it by the end of next year.
It comes after new data on the rival antiviral pill produced by Merck suggested it was just 30% effective at preventing hospitalisation and death – down from the 50% the company had originally suggested.
On The Pat Kenny Show this morning, Trinity Professor Luke O'Neill said Pfizer's treatment is "the big one".
"That's the one that gave an 89% decrease in hospitalisation, which is a great number," he said.
"The question is, would it work against Omicron and, literally two days ago, they released information which shows that it should work well against Omicron.
"What it targets is a thing called Mpro which is a protease in the virus and this protease is needed for the virus to package itself. So, if you block that protease the virus falls apart basically.
"Protease is a well-known target for anti-virals and Pfizer went after it. They have tried Mpro from different variants. Now, they haven't tried Omicron but the protease in Omicron is similar to the other variants so they can predict it from testing several variants and it works very well.
"Therefor, they can predict it will work against Omicron's protease as well which is good because here, we have a very powerful antiviral should there be an issue with vaccines say or whatever and of course, we want the antivirals to work against any variant really."
Merck
The Merck pill was endorsed by the Food and Drug Administration (FDA) advisory panel earlier this week; however, Professor O'Neill said it only just got the nod.
"It was 13 in favour and ten against, so it wasn't unanimous and that is causing a slight concern," he said.
"Now we are wondering, why did ten people vote against it? They are saying that drop to 30% is unexplained – why did it get less effective as it was tested further? Is there some reason for that?
"The second thing is it works in a different way to Paxlovid. It scrambles the recipe for the virus. It interferes with the replication process. That means it causes mutations in the RNA.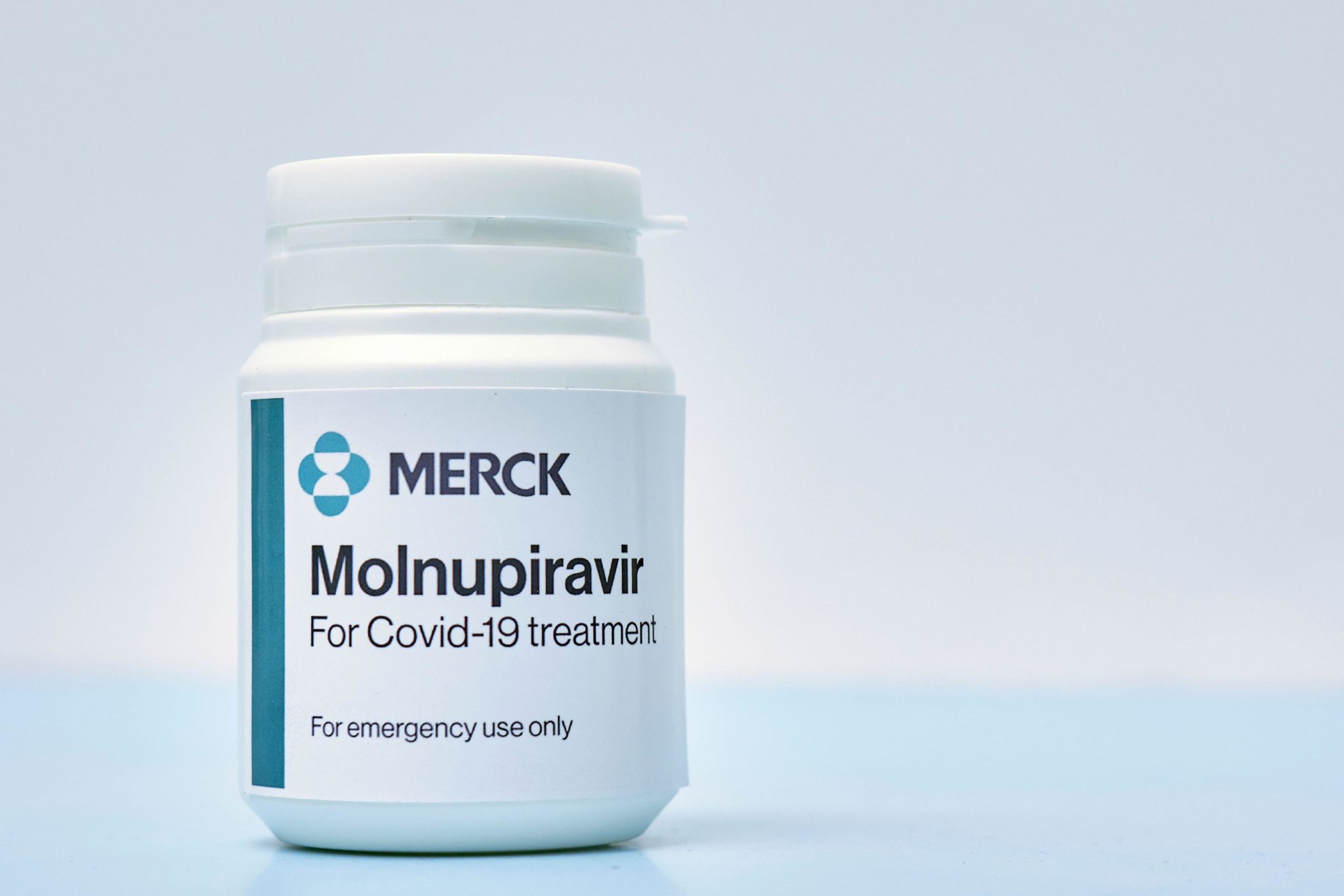 "Of course, the concern there is would it cause mutations in human cells? Say in a developing foetus for instance.
"There is no evidence for that. Merc have said they have tested it on animals and it doesn't do that but still some people on the panel wanted to see more data and they were slightly reluctant.
"The second fear is it might cause mutations in the virus that benefits it. So even though you scramble the recipe, you might make a different recipe that is a bit more powerful you see. So again, that worried one or two of them and for that reason ten voted against it."
He said the main thing to remember is that the panel did endorse it and it now has emergency authorisation for use in the US.
You can listen back here: