Taxi drivers are being put in a position where they "may have to break the law" over the lack of work available due to the COVID-19 pandemic.
That's according to Keith Mooney, a taxi driver who said some people may continue to claim the COVID Pandemic Unemployment Payment even when they return to work.
Speaking on Down to Business with Bobby Kerr, Mr Mooney agreed that it is tough working in the industry at the moment.
He said drivers are "caught between a rock and a hard place" as their income is not sufficient to cover insurance and car repayments.
Mr Mooney said: "I think what people are faced with at the moment is they're put in a position where they may have to break the law.
"By breaking the law, I mean that some people are remaining on the COVID payment and going back to work because they have no other alternative choice in terms of earning an income.
"That's not a position that taxi drivers like to be in, but it's the reality of the situation."
Back to work scheme
Joe Heron, the President of the Irish Taxis Federation, said the industry "absolutely collapsed" as soon as lockdown was implemented in March.
He said: "Because of the nature of the business and the type of work we do, mostly during the day it's shoppers and businesspeople and at night it's associated with pubs and clubs and general nightlife.
"Once they stopped, the business stopped.
"We were very grateful for the pandemic payment that drivers got.
"Now after this length of time with lockdown being somewhat eased, the work is still not there.
"Some drivers have gone up the walls being locked in the same house, looking at the same walls and not being used to it, being out and about all the time."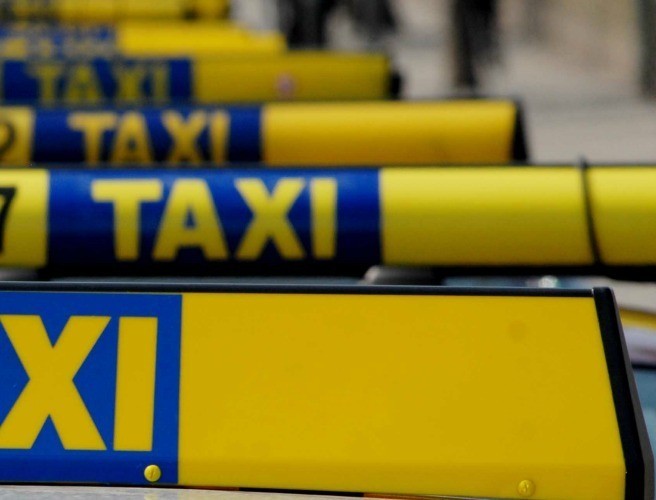 Mr Heron said that taxi drivers should be allowed to avail of a back to work scheme that would help them to earn a living while also giving them a safety net in case there is not enough business for them to survive.
He added: "Lots of them want to go to work and to get back to work they really need some type of assistance, not just to be completely cut from the pandemic payment.
"They need to have a back to work scheme because the work isn't there for them at the moment and they're getting very little."
This would be "quite simple to implement and quite justified", he said.
Mr Heron said he spoke to the Transport Minister yesterday and issued several requests.
These include a financial package, allowing taxis to continue driving in bus lanes, stopping new licenses being issued during the pandemic, and scrapping the taxi advisory committee.
He added that the big problem is that "nobody knows what's down the road" and whether people will be able to earn a living from driving taxis in the future.
Industry 'like a desert'
Noel Ebbs, founder of the taxi app Lynk, agreed that drivers need to be offered support when rates for the Pandemic Unemployment Payment change on September 17th.
From then until January 31st next year, the payment will be issued at three rates depending on earnings before the pandemic.
Mr Ebbs said: "It's like we've gone back to the 80s, the industry is just like a desert at the moment.
"I think we're heading for carnage post-September 17th when a driver has to decide if he's going back to work.
"After September 17th, if a driver goes back to work and finds there isn't enough work, he can't go back on the COVID unemployment payment."
He added: "The driver needs to receive the COVID wage subsidy like any other worker in the country.
"People seem to think that this industry is a gravy train and it's not, it's populated with hard-working people."
Main image: File photo of taxis lined up in Dublin. Credit: RollingNews.ie