More than eight million people in Somalia require immediate lifesaving aid due to the impact of severe drought.
Last year, over 1,000 children died in nutrition centres and the situation is set to worsen with a sixth consecutive failed rain season expected.
Newstalk's Josh Crosbie went to see the work that is being carried out by Irish charity Trócaire to help those in need.
Close to Luuq in western Somalia, he visited one of 12 IDP (Internally Displaced People) camps in the area.
There are around 800 displaced families there.
More than 50,000 people are seeking shelter & support in 12 IDP camps around Luuq in Somalia.

Babies are checked here to see if they need to be brought to a stabilisation centre.

Hear from @trocaire Nutrition Officer, Liban Roble Hassan on @NTBreakfast from 7am. pic.twitter.com/RJWrvz63Bm

— Josh Crosbie (@JoshCrosbie3) March 1, 2023
"This is a health centre where we do provide integrated health and official services," Trócaire worker Liban Roble Hassan said.
"The entire of this IDP camp is based in this small post that you are in today.
"Children are basically immunised... they are also identified whether they are malnourished or not.
"In case they are malnourished, they will be categorised whether they are severely malnourished or moderately malnourished".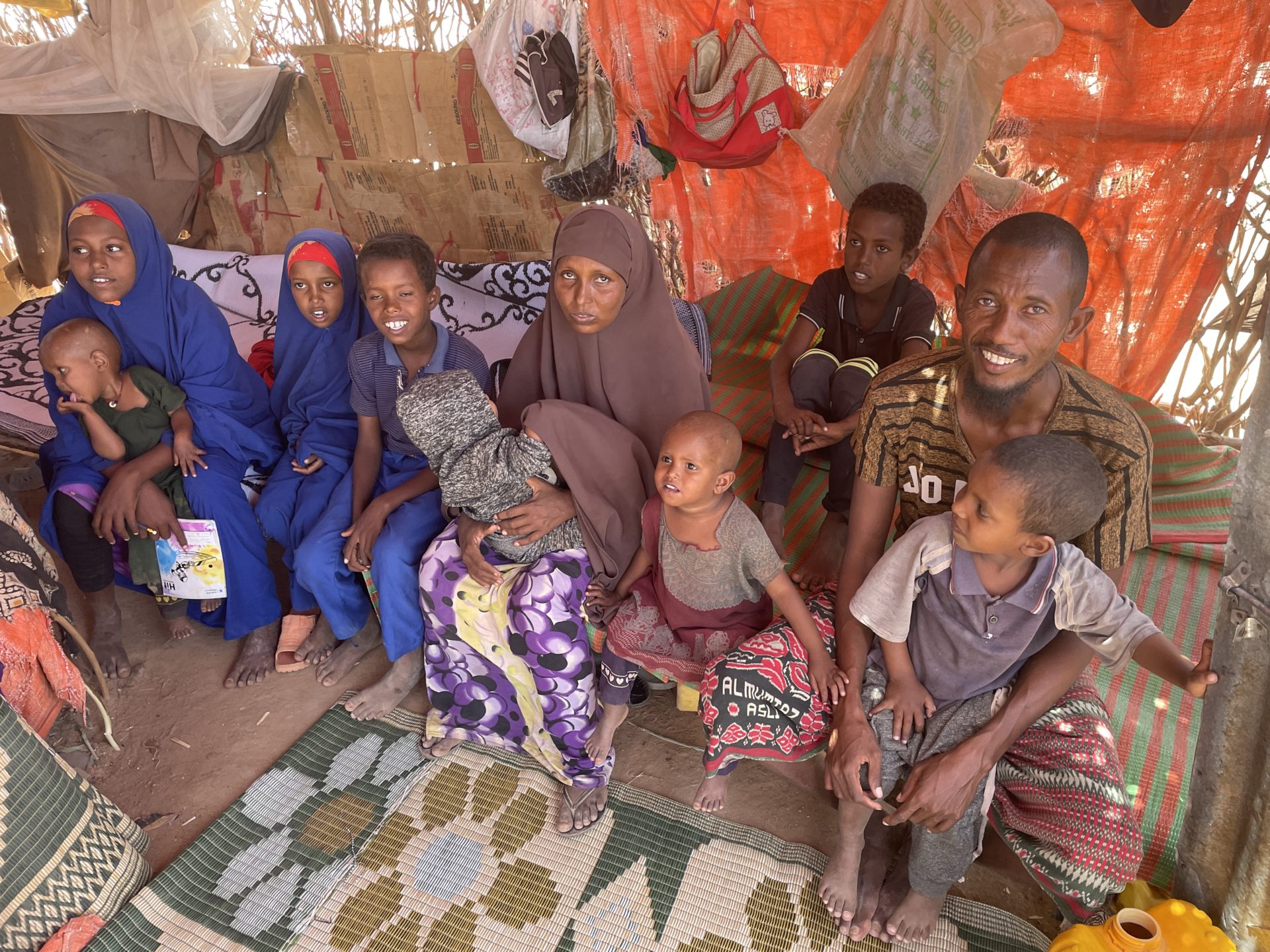 The Lent family are living in a shelter smaller than two car spaces with their eight children in the camp.
The mother explains their journey to the IDP camp, which is known as 'The Walk'.
"She says one child she was carrying on her back, another one on the front - and the other two were walking," a translator explained.
"She says that she was starting to pull them in order for them to at least walk.
"She says it was very hard, and she mentions they had nothing even to eat," the translator added.
Visiting schools, farm projects and IDP camps with @trocaire in Somalia.

It's difficult to witness the impact drought is having on more than 8 million people, but great to see the possible solutions.

I'll be reporting on @NewstalkFM throughout the week. pic.twitter.com/PJOFIQ1L8k

— Josh Crosbie (@JoshCrosbie3) February 27, 2023
Trócaire has been involved with the Luuq District Hospital since 1993.
Dr Abdulaziz Osman is clinical coordinator for Trócaire.
He said the children's ward is one of those under the most pressure.
"There are two common severe complications that we usually see," he said.
"One is for children that are malnourished - that is children who are dehydrated and children who have severe pneumonia and difficulty in breathing.
"Then, on the other side of the maternity ward, is a woman who is pregnant... who has been bleeding.
"The other cases... were gunshots also sometimes coming into our hospital," he added.
Listen back to the full report below:
Reporting by Josh Crosbie in Somalia