Cabinet Ministers have been meeting to consider possible easing of the coronavirus restrictions.
The Taoiseach is due to make an address at around 6.30pm this evening to announce the details.
Ministers have been meeting since just after 3pm to approve the next steps of the lockdown, having been given advice this morning from the National Public Health Emergency Team (NPHET).
We are likely to see a two week extension of the current restrictions from May 5th.
The Government is considering increasing the distance in which people can exercise from two to five kilometres.
There's also likely to be a slight easing for people who are cocooning, who will be allowed to leave their homes.
Measures in relation to childcare in the home for healthcare workers are also expected to be announced.
While little will change for the majority of people over the next two weeks, the Government will outline a roadmap for the gradual lifting of restrictions over the coming weeks and months.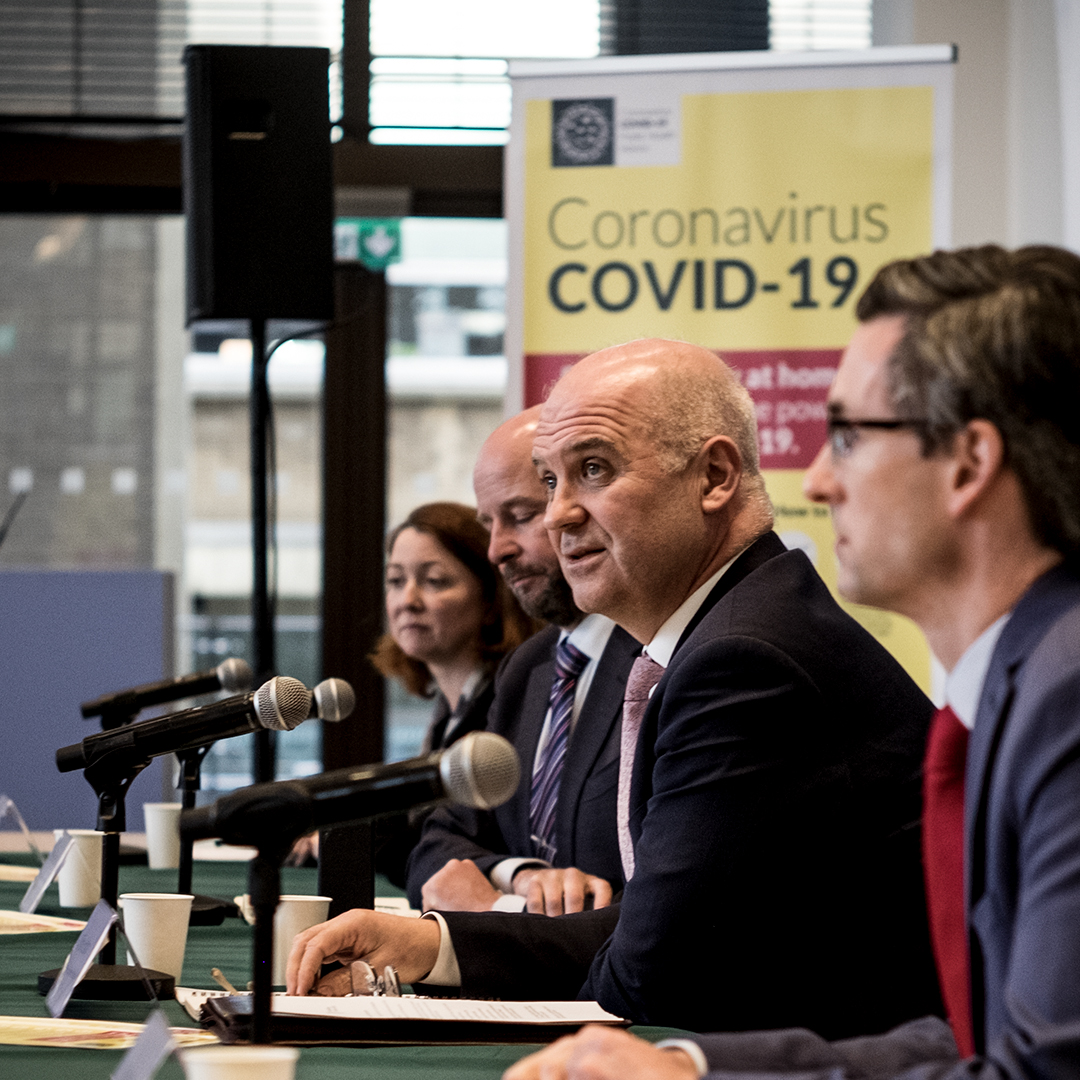 Main image: Dr Tony Holohan speaking at this evening's COVID-19 briefing at the Department of Health. Picture by: Rory WalshSpeaking last night, Dr Tony Holohan said the data on disease offers no reason to believe now is the time to lift restrictions.
He said: "If we look at all of the measures that we think are important in terms of the progression of this disease, notwithstanding the progress that we have made, we think the case has not arisen yet to give us a reason to believe now is the time to lift those restrictions."
He noted that the number of patients in the country's intensive care units is particularly worrying.
Dr Holohan explained: "It is still at a number above 100, which is still a substantial proportion of our ICU capacity.
"Given that it is larger than the number of ICU admissions we were dealing with – albeit that was a rapidly increasing trajectory at the point we introduced those measures – we have to take that by way of example into account. We have further progress to make in that."