The Fianna Fáil leader has refused to be drawn on whether any deal with Fine Gael in the coming weeks would see him appointed Taoiseach.
Talks between the two parties have continued this week, with yesterday's meetings described as "positive" by both sides.
On The Hard Shoulder with Ivan Yates this evening, Micheál Martin said he expects a joint framework policy document to be completed next week.
He said that could then be presented to other parties with a view to encouraging them to take part in the next government.
"I would like to think that next week we might complete the formulation of what I would call a framework document between the two parties," he said.
Is @MichealMartinTD moving ever closer to being our next Taoiseach? pic.twitter.com/dKYyVZ69UR

— IvanYatesNT (@IvanYatesNT) April 2, 2020
He said the document would identify a path to economic recovery while also responding to COVID-19.
"An economic recovery that would embrace the priorities of housing health and climate change," he said.
"That then would be a catalyst for others to engage with a view to forming a government because obviously Fianna Fáil and Fine Gael, on their own, can't command a majority in the current Dáil.
"But I think we must move from the hypothetical general discussion phase into more focused documents and a policy platform that might enable others to consider the situation and consider engaging."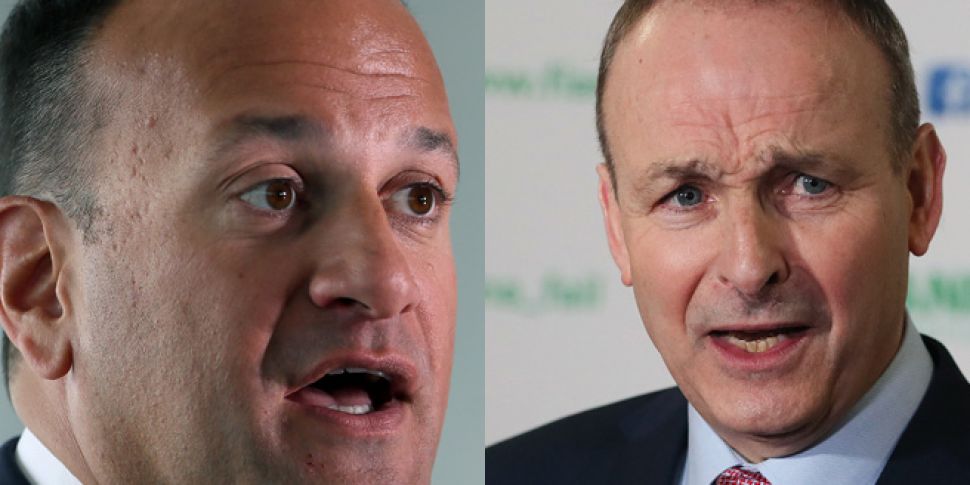 He repeatedly refused to answer questions on how the next Taoiseach would be chosen if a deal is struck.
He also refused to say whether he thought there was a need for continuity with the country facing months of COVID-19 uncertainty.
The Fianna Fáil leader said equality of partnership is an "essential bedrock" on which any coalition government must be built and noted that the result of the General Election would have to be reflected in the assembly of the new Cabinet.
"I think the key point is the agenda," he said. "The actual programme for Government in terms of transforming the experience of people in terms of housing, health, climate change and in terms of how we deal with this crisis."
Coalition
He acknowledged that Labour, the Green Party and the Soc Dems have all already ruled themselves out of joining the coalition but said he hopes the document might convince one of them to reconsider.
"I would hope that others would then reassess their position because we are in a very challenging situation and, in my view, there is an obligation on us to try and steer the country out of the current crisis and on a pathway to recovery," he said.
"It would have to be for five years in my view because the decisions that are necessary will be tough decisions and challenging decisions and the people that are making them can't be doing so on a six month or a 12-month basis."
At a COVID-19 briefing this evening, the Taoiseach Leo Varadkar said he has been "spending very little time and giving very little attention" to government formation amid the crisis.
He said a third party would have to be involved in any new government
"I am firmly of the view that if Fine Gael is going to participate in the next government, we need a third party," he said.
"We can absolutely work with independents, as we did for the past four years and very successfully, but a government that relies on nine or ten independents supporting the government on every crucial vote is not one that is going to be stable.
"It is not one that is going to be able to make the tough decisions and hard calls that have to be made in the next couple of years."
You can listen back to the full interview with Deputy Martin here:
LISTEN BACK: @MichealMartinTD spoke to Ivan about the national response to #coronavirus, who'd go first in a case of having a rotating Taoiseach and his favourite children's books https://t.co/Iu3z4eeIRW

— IvanYatesNT (@IvanYatesNT) April 2, 2020