Man-eating sharks have grown in size, scientists have concluded - but this is not necessarily a bad thing. 
Although they usually prefer to eat other things, species like the great white and tiger sharks have been known to occasionally attack human beings. However, scientists believe they are growing because of improvements to their regular diet: 
"While it might not seem to be the case, this is really good news because these kinds of apex predators are a very good indication of the health of an ecosystem," Dr Ruth Freeman, Director of Science for Society, told The Pat Kenny Show. 
"So when we see them doing well it's a good indication that the place where they're living is probably doing well also." 
Usually a great white will grow to around four or five meters in length. However, some are now 50% larger than that: 
"In Hawaii and in French Polynesia they're seeing sharks up to nearly six meters long - so these really are massive sharks," Dr Freeman continued. 
"To put it in context, listeners might know that in the film Jaws the model of the great white, Bruce, he was artificially inflated in size to make it seem more dramatic in the film. 
"And these sharks are now approaching that size but where we're seeing those sharks is in areas of marine protection. 
"But they are places where we've put protections in place so that the sharks can't be hunted but also so that we're not going in and taking massive amounts of fish."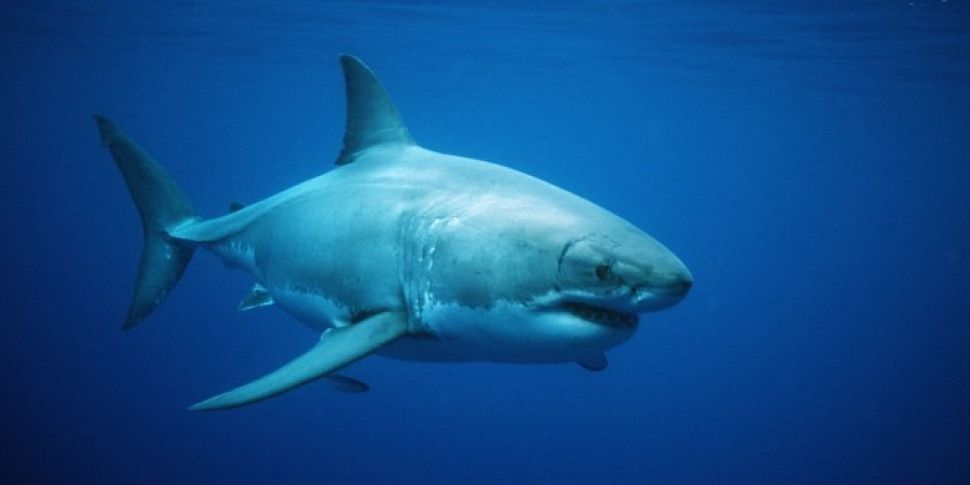 Small of chance of being eaten
Still, regardless of the size of the shark, your chances of being eaten by one are miniscule: 
"They're not interested in us really and the chances of being bitten or encountering a shark in a negative way is tiny - maybe one in four million," Dr Freeman concluded. 
"In reality things like rip currents, cars, all of these things are far greater risks." 
Main image: Great White Shark, Guadalupe Island, Mexico. Picture by: Alamy.com