Katie Taylor is gearing up for her first professional fight in Ireland against Chantelle Cameron – and stands a chance of victory.

The four-time lightweight boxing champion is hoping to move up to light-welterweight in her challenge against Chantelle Cameron in the 3Arena tonight.  
Boxer Eric Donovan said there is "no harder challenge" than taking on someone above your weight group.  
"This is going to be a big task for Katie Taylor, but let's not forget that Katie Taylor is the one who selected this fight," he told The Anton Savage Show. 
"Obviously, Katie sees something in Chantelle, in her boxing style and her ability, that she thinks she can triumph over." 
Mr Donovan said Ms Taylor is at a disadvantage as Ms Cameron has a height, reach and weight advantage.  
"But in saying all of that, when you break it right down to the boxing skills, to little nuances and styles, I think Katie Taylor is far superior," he said.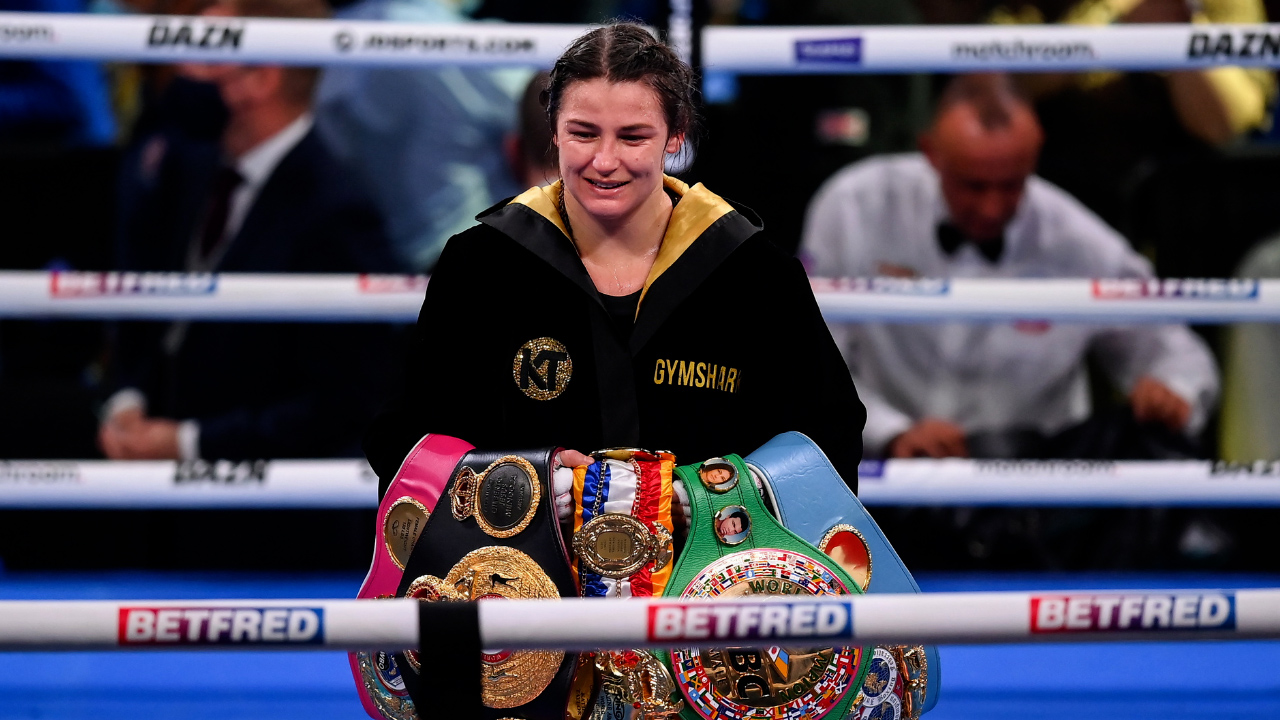 "She is going to have to be very disciplined throughout the whole 10 rounds because it's important she doesn't go toe-to-toe or square up and get into a battle with Cameron because that will obviously favour a more physical fighter." 
Ms Taylor has acknowledged herself that one of her flaws is that she enjoys a "tear up" in the boxing ring.  
"She might get caught with a good punch or she might just stay in the pocket for too long," Mr Donovan explained. "I'm sure she gives her coaches a heart attack when she's doing this." 
"But when she sticks to her boxing and her game plan - hits and move, in and out – that's when she's really exceptional." 
Mr Donovan says if Ms Taylor relies on her skill and discipline, she will be victorious.  
Ms Taylor will also likely get energy from the crowds, as this is her first time fighting professionally in Ireland.  
"The noise and the atmosphere and the energy in the 3Arena is going to be something that Chantelle Cameron has never felt or seen or experienced ever in her life," he said. "That's going to be very hostile for her. 
Mr Donovan speculated Ms Cameron is entering the ring with Ms Taylor for business reasons, as she has "nothing to lose".  
"She's probably thinking 'I'm fighting the greatest female boxer on the planet, so there's no shame in losing to her'," he said. "It's a business at the end of the day, and she's going to get her biggest paycheck yet." 
"Katie Taylor and Amanda Serrano broke the pay barrier for female boxers, and I think this could be something similar. I can see why Cameron would take a fight like this – it's a win-win."