There's been a 50% increase in the number of injuries suffered by prison officers dealing with non-compliant prisoners.
They went from 91 cases in 2017 to 137 in 2018.
The figures have been released to Newstalk under the Freedom of Information Act.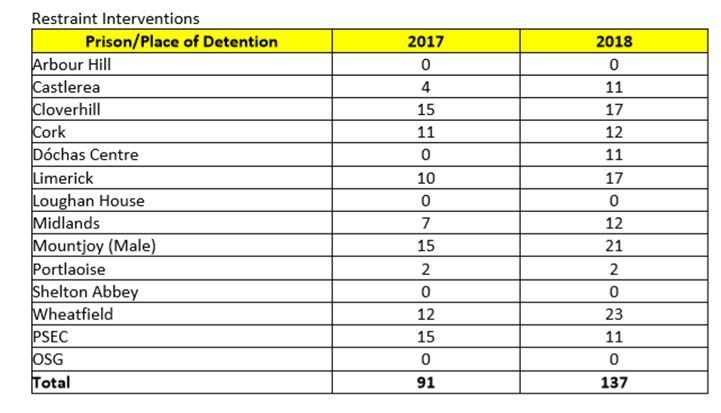 Figures also show there were more than 100 'prisoner on staff' assaults in both 2017 and 2018.
The Prison Officers Association (POA) says overcrowding is contributing to a rise in the number of assaults on staff.
Deputy General Secretary of the POA, Jim Mitchell, said he is disappointed rather than surprised by the figures.
Speaking on Newstalk Breakfast, he explained: "The gangs and the drugs are an ongoing issue.
"The re-emergence of overcrowding within the prisons has led to a huge increase, in our opinion, on assaults."
Mr Mitchell added: "You've the full range of assaults - anything from boiling water being thrown on our people, to punches, hits with weapons, stabs, needle sticks... anything along those lines.
"Anything that can be turned into a weapon inside of a prison is turned into a weapon inside a prison."
Main image: File photo of prison observation cell. Photo/RollingNews.ie