A rally to show solidarity with refugees and asylum seekers has been held on Dublin's Northside. 
A number of anti-migrant protests have been held across Ireland in recent weeks and residents of the Inner City wanted to counter the views they heard. 
Some two hundred people gathered on Fairview Bridge and Emer from Ballybough was one of them. 
"I don't want to live in an Ireland where some people are accepted and some people aren't," she told Newstalk reporter Mairéad Cleary. 
"And also, I've lived in other countries, so I know what it's like to be an immigrant and I want people to feel welcome."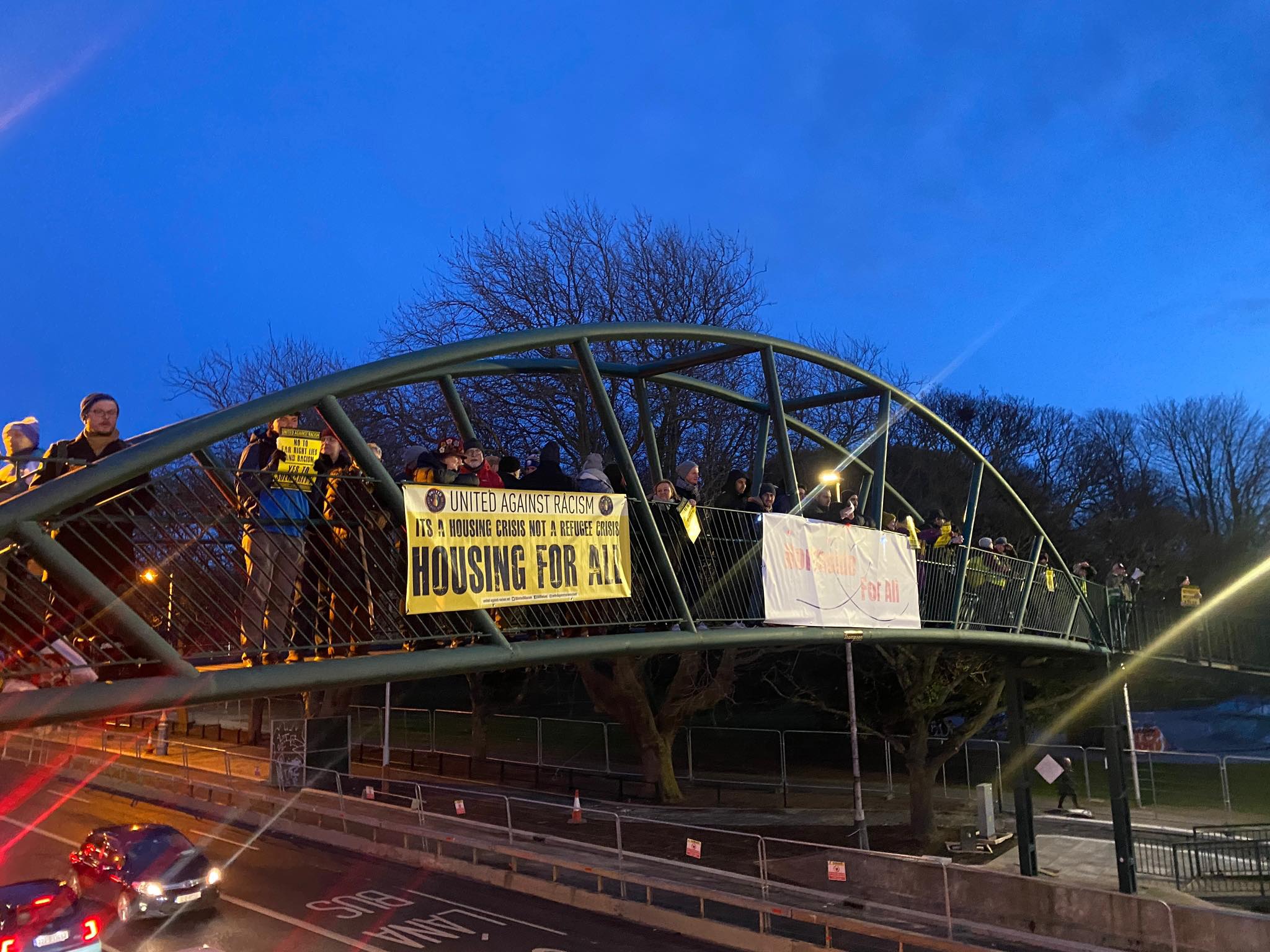 Another attendee was actor Liam Cunningham who said all Irish people should be showing solidarity with refugees. 
"I've worked abroad, I've been a migrant, I am a migrant worker," he said. 
"The vast majority of people in this country - either themselves or their relatives - have worked around the world. 
"And the amount of countries that have welcomed the Irish - especially places like the United States when we had a Famine. 
"And to turn your back on people in need, running from war, running from pain, running from misery… is an absolute disgrace. 
"I couldn't look at myself in the mirror if I couldn't support people like that." 
When asked what his views were on those protesting against refugees, he replied: 
"I feel sorry for them - genuinely," he said. 
"And that's not being patronising, they're misinformed… A lot of this comes down to the Government not providing housing for people because they see so-called 'foreigners' coming in and taking their houses - allegedly.
"So a lot of these protests are caused by Government inaction."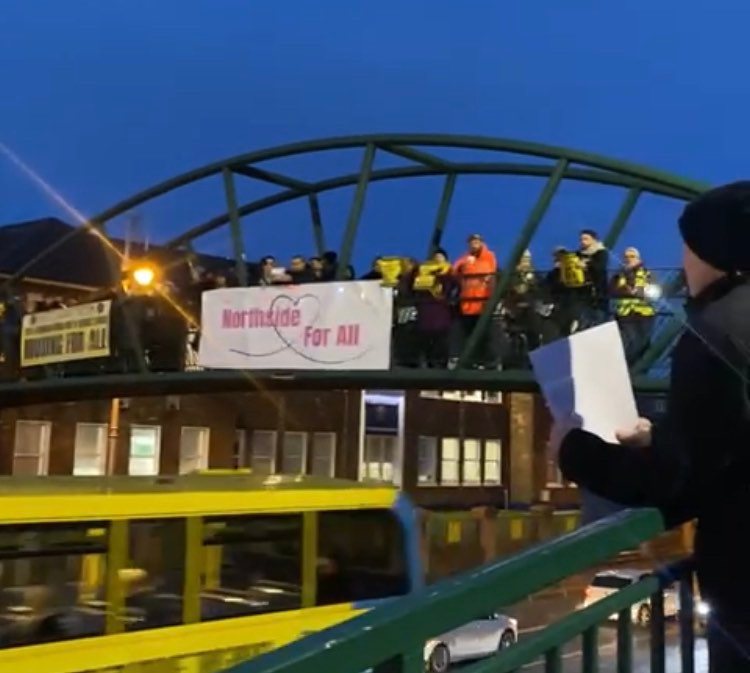 The view that those who are struggling should blame the Government, not refugees, was also expressed by organiser Kate Mooney. 
"Resources are absolutely stretched and that is the Government's fault," she said. 
"We have a dire housing situation, a horrendous inability of people able to afford to rent, to buy. 
"There's people living in hotels. It's an absolutely atrocious situation and people are legitimately furious about it - as they should be. 
"But that anger should be directed at those in power… not at vulnerable people who are seeking shelter and safety."
Main image: A sign held at the rally. Image: Mairéad Cleary.