Sea lovers in Balbriggan, Dublin have vowed to defy advice from the Environmental Protection Agency and keep swimming at their local beach. 
Last week, the EPA published its annual survey of Ireland's beaches and concluded most had good or excellent water quality. 
Balbriggan beach was one of a handful of exceptions, with officials noting it had high levels of sewage discharge and animal faeces. 
Despite this, local man Brendan Short has vowed to continue swimming this summer; he is 74 and has been swimming at the beach since he was a small child. 
"Well, it doesn't bother me because with the time I've got left, I'm going to enjoy myself," he told Henry McKean for The Hard Shoulder. 
This is not the first time the beach has been declared unsafe for swimming but for Mr Short there is no place like his local beach. 
"We had [advice like that] last year and I used to go to Skerries," he said. 
"But I just can't stop, this is an amazing amenity I love doing it; it keeps me fit and healthy."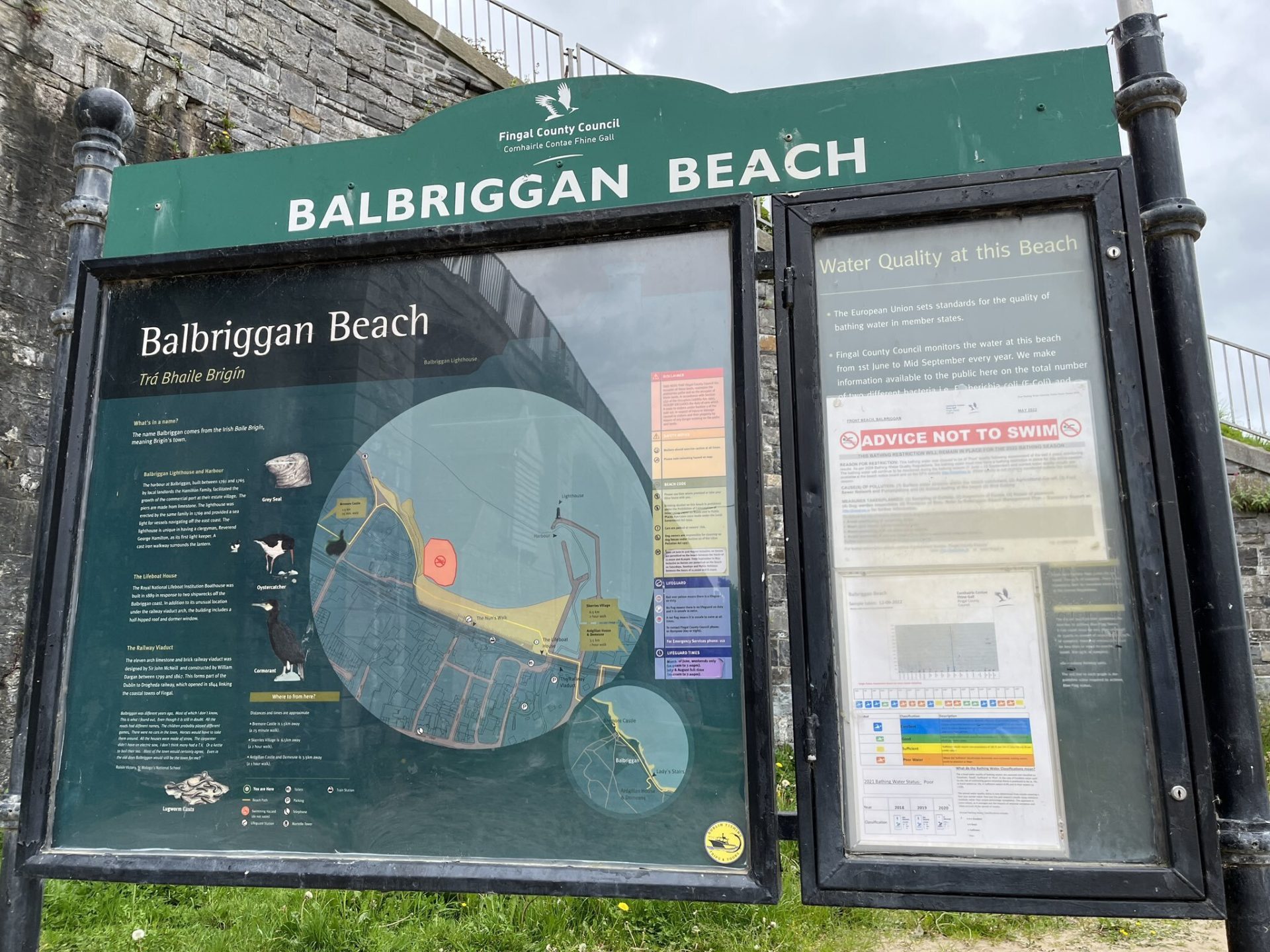 Another regular swimmer is Margaret Fletcher; she told Newstalk that she "loves this beach". 
She had not heard about the EPA's advice but was minded to ignore it regardless. 
"I didn't know that part before I got in," she said. 
"But it looks okay to me and there is no smell off it - but if there was any smell off it or any dirt, I wouldn't get into it." 
Locals have been advised not to swim on Balbriggan Beach. EPA say it has sewage discharge, faeces & contaminated streams. It is not a ban on swimming or a closure of the beach, but an advisory & life guards will remain. @kierancuddihy @NewstalkFM @TheHardShoulder from 4pm pic.twitter.com/Q39WHsRRs8

— Henry McKean (@HenryMcKean) May 19, 2023
Cllr Tom O'Leary said locals are "very concerned and angry" about the state of the beach and officials need to be more proactive. 
"Anyone that's caught polluting, the council need to get evidence and prosecute them and make an example of them," he said. 
"They need to dredge the harbour, buy a pipe and pipe the wastewater far out to sea.
"Fingal County Council are going to do that but it will take time; there's a planning application required."
Balbriggan was one of only three beaches classified as poor by the EPA in its annual survey.
Main image: A swimmer at Balbriggan beach.