House prices have fallen by almost 3% over the past three months, with the rate of inflation expected to flatline by the end of the year.
The details are contained in the latest report from property website MyHome.ie, in conjunction with Davy.
The asking price for houses nationally during the third quarter is down 2.8% on the previous quarter - to an average of €269,000.
In Dublin the average asking price was down 1.4% in the quarter to €376,000.
Conall MacCoille, chief economist at Davy, says the third quarter figures cover the traditionally quieter summer months.
However, he noted the 2.8% decline in prices is higher than usual.
He observed: "What we've seen is house price inflation slow towards zero.
"We've already seen that in Dublin... but what we're seeing now is the slowdown extend to the rest of Ireland."
Mr MacCoille added: "Why is this? First of all affordability... houses in Dublin and Ireland are not cheap by any means, relative to incomes.
"But also it's Brexit itself: we're seeing a very clear message from the estate agents we speak to, that people are holding off on transactions now because of the uncertainty around Brexit."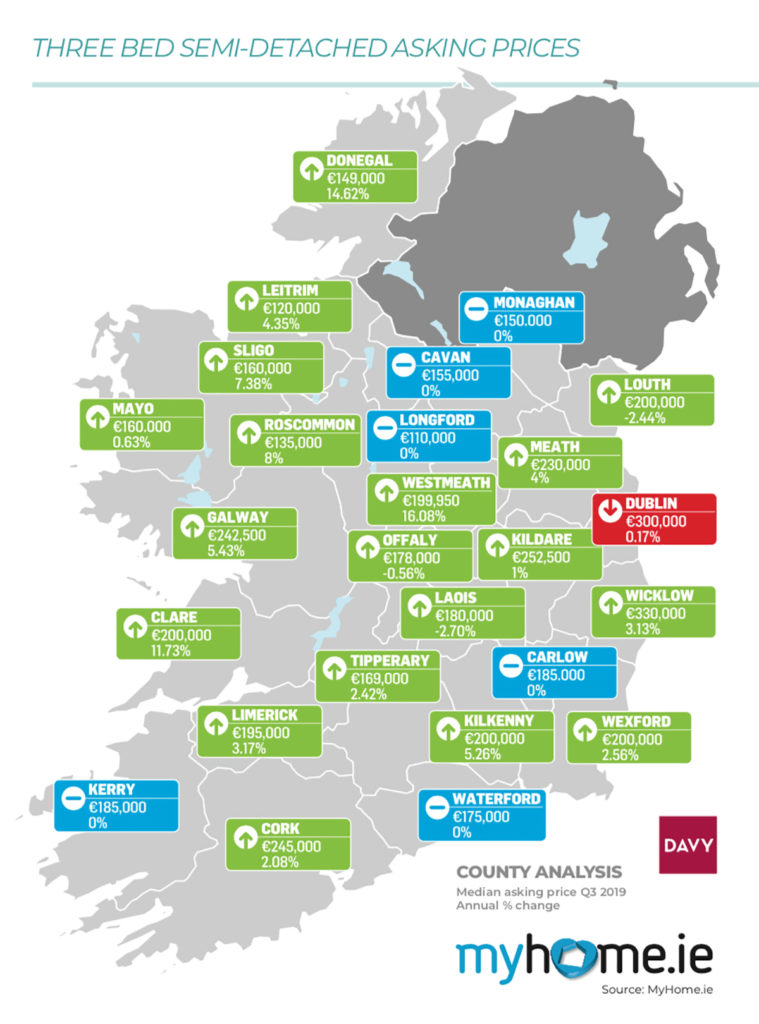 Main image: File photo, RollingNews.ie