Isn't it time for some Home Truths?
Join us as we find out exactly how we ended up in this crisis, and…how we can solve it.
The Home Show
In this episode of The Home Show, Sinead Ryan talks downsizing, decluttering your home, and resident architect Roisin Murphy discusses how a living space can affect people psychologically.
Eoghan Murphy on the housing crisis
"So, you're saying if you're building to rent, you're building crap?" Pat Kenny challenges our Housing Minister Eoghan Murphy on his comments about different property standards.
Minister for Housing Eoghan Murphy joined Pat in studio as part of our Home Truths series.
What's been built and where; can we expect supply to start easing the pressure in the coming months?
Is supply is the key to the solution?
Home Truths - Tenants Being Charged "Lease Renewal" Fees
A follow-up from the huge reaction to Newstalk reporter Sarah Ruane's report on overcrowding.
One listener told us about foreign tenants being charged €50 each for bi-annual "lease renewal" fees. Kieran and Shane ask Threshold Ireland to clear this up.
Fleeing the nest: what age were you when you left home?
The average age Irish people now leave the family home is 26.3 years. A new study by Eurostat has found that the Irish figure is slightly above the EU average. Are you still living at home? What age were you when you flew the nest? Nicola Bardon (33) spoke to Ciara about moving back in with her Mammy.
Home Truths- Overcrowding
Reporter Sarah Ruane investigates how overcrowding has become a huge problem for many people renting accommodation in the capital.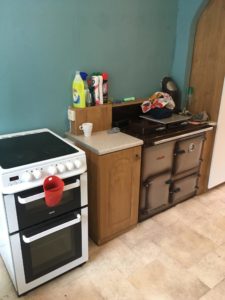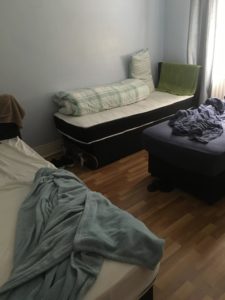 "Currently the IMHO are dealing with 5,900 active Mortgage Arrears cases, over 2,400 of these involve Vulture Funds, the total involved is €1.3 billion"
The Irish Mortgage Holders Organisation today welcomed members of the Oireachtas Finance Committee to their offices this afternoon where they showed them evidence of vulture fund behaviour and their correspondence with clients.
The Home Show with Sinead Ryan.
The Home Show's resident Architect and Interior Designer Róisín Murphy shares her own Home Truths with Sinead Ryan.
Home Truths | Paris
The Parisians aren't as bothered as the Irish about owning a semi-d. Newstalk Breakfast's Kieran Cuddihy travelled to Paris as part of our Home Truths series to find out why.
Hear some music from Paris based Irish musician Liv Monaghan here.
"The report is shocking, it underlines how people are locked into an unsustainable private rental market."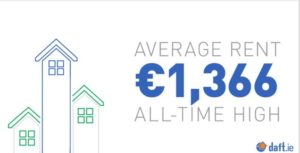 Figures released by Daft.ie show that in Dublin, the average rent has risen above €2,000 – with rent increasing in the capital for the 31st consecutive quarter in a row.  Ivan Yates was joined by Daithi Doolan, Sinn Féin Cllr. for Ballyfermot/Drimnagh and Chair of Dublin City Councils Housing Committee and Margaret McCormick, Information Officer with the Irish Property Owners Association to discuss the crisis.
Home Truths | Cologne
Does Germany have the rental market cracked? Newstalk Breakfast travels to Cologne to investigate.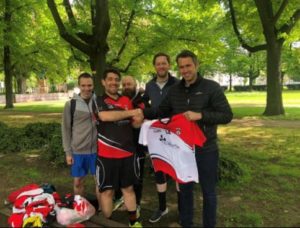 See more from Cologne Celtics on Twitter.
Cost of Building - Panel Discussion
The Pat Kenny Show welcomes architect Mel Reynolds, Editor of Selfbuild Magazine Astrid Madsen, and academic at UCD and Chairman of the Passive Housing Association Shane Colclough, to discuss the cost of building.
Building Cost Report
Reporter Barry Whyte visits a Cairn Home and an O'Cualainn building site to get a better understanding of how much it costs to build a house in Ireland today.
Home Truths | Amsterdam
In Amsterdam they take pride in their social housing, as we discovered when we visited Museum Het Schip.
Newstalk Breakfast finds out exactly how Amsterdam tackled their own housing issues and sees what we could learn from our European counterparts.
What's behind the drop in available rental properties?
Lunchtime Live discusses the latest quarterly Daft.ie rental report which found that just 2,700 homes were available to rent on May 1st, the lowest recorded level in 13 years.
Home Truths- The woman who has rented 26 properties. 

"We know how lucky we are to have found somewhere to go, in this unforgiving rental market. "
Fiona Cassin has just moved to her 26th rented property.  She and her husband would love to buy their own home in Co Wicklow but the mortgage lending rules have made that a mammoth task.