VHI is increasing the price of its plans by an average of 3% from April 1st.
However, one insurance expert is warning that some customers are likely to see increases of up to 7.5% due to the increases.
Announcing the decision today, VHI said the price increase was necessary "to cover the rising costs of providing quality healthcare to customers".
It comes just two months after the company waived a portion of health insurance premiums due to 'lower than forecasted claims' in 2020.
Dermot Goode, insurance expert with Totalhealthcover.ie, told The Hard Shoulder the insurance company is now looking two years ahead.
He explained: "The real thing that's going on here… is they're worried the current flow of claims doesn't reflect what's going to happen in the future when I suppose we return to some kind of normality.
"They reckon there's a lot of pent-up claims… that will come through when more people are vaccinated, and people start [getting] postponed treatments and surgeries.
"The worrying thing is Irish Life went up last October, Laya on January 1st, [and] VHI now on April 1st.
"I'm telling people there's going to be more of these increase, and people need to budget for at least 5% extra if they want to stay on the same plan."
Price increases
VHI has given some examples of the costs individuals, couples and families are likely to see as a result of the changes.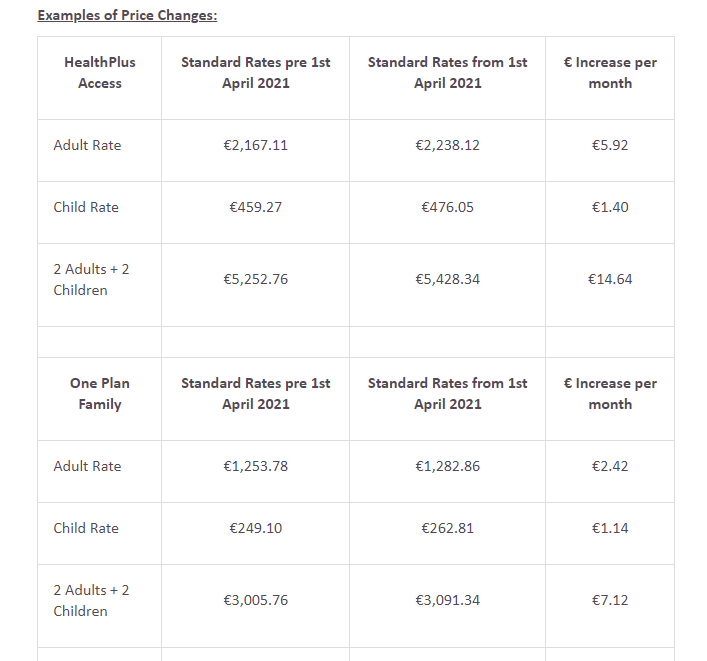 However, Mr Goode said people should 'ignore' the 3% figure as that's simply an average.
He explained: "Some plans will go up by 4%, 5%, even 6% and 7.5%.
"To give an example, the old VHI Plan B options - Health Plus Extra - which a lot of older members are still on… it's still a really good plan, but it's ridiculously priced at €2,581.
"That plan I think is going to go up by 6% - a retired couple on that plan are going to have to find another €318 to basically continue on that plan.
"Anybody on the old Plan D who wants to keep their cover for the high-tech hospitals… a retired couple on that plan may have to pay an extra €530. That's 7.5%."
He said it's important for people to look at their own plan and see how they're going to be impacted, noting that the largest increases will likely be seen on the oldest plans.
However, he said anyone facing a price hike may be able to avoid it - and potentially save money - by switching to other plans offered by VHI or other health insurance providers.
He said: "Not only can you potentially avoid the €300 increase, you can actually maybe save €1,000-€1,500 [per year] depending on your requirements.
"If [you've been] on the same plan for 5 to 10 years… I would say do the shopping around."
Main image: File photo. Picture by: Sam Boal/RollingNews.ie