An exoskeleton programme, focusing on technology which allows people affected by paralysis to stand up and walk, has been launched in DCU.
It's hoped the programme will help people in wheelchairs to improve their movement and assist them in getting back on their feet.
The service will help those who've experienced reduced mobility due to a spinal cord injury, stroke, traumatic brain injury, Multiple Sclerosis or Parkinson's disease.
The university will provide free access to robotic rehabilitation for people who have been affected by paralysis.
Explorer @markpollock demonstrates walking in an Exoskeleton. The programme which helps people affected by paralysis has been launched at @DublinCityUni this morning. pic.twitter.com/07OBVvpqCq

— Kim Buckley (@KiiimBuckley) September 4, 2019
Today's launch was attended by explorer Mark Pollock, who was paralysed in 2010.
He is collaborating with DCU on the project, and says it's an emotional experience.
He observed: "When you're in a wheelchair, it's difficult to get a hug from people, or for a family member to give a hug.
"Most people haven't stood up for a year, five years, ten years... [With this] you get the chance to stand up and actually move through a room like you used to before an accident."
Mr Pollock added that projects of this sort require people to work together "across geographical, organisational and intellectual boundaries".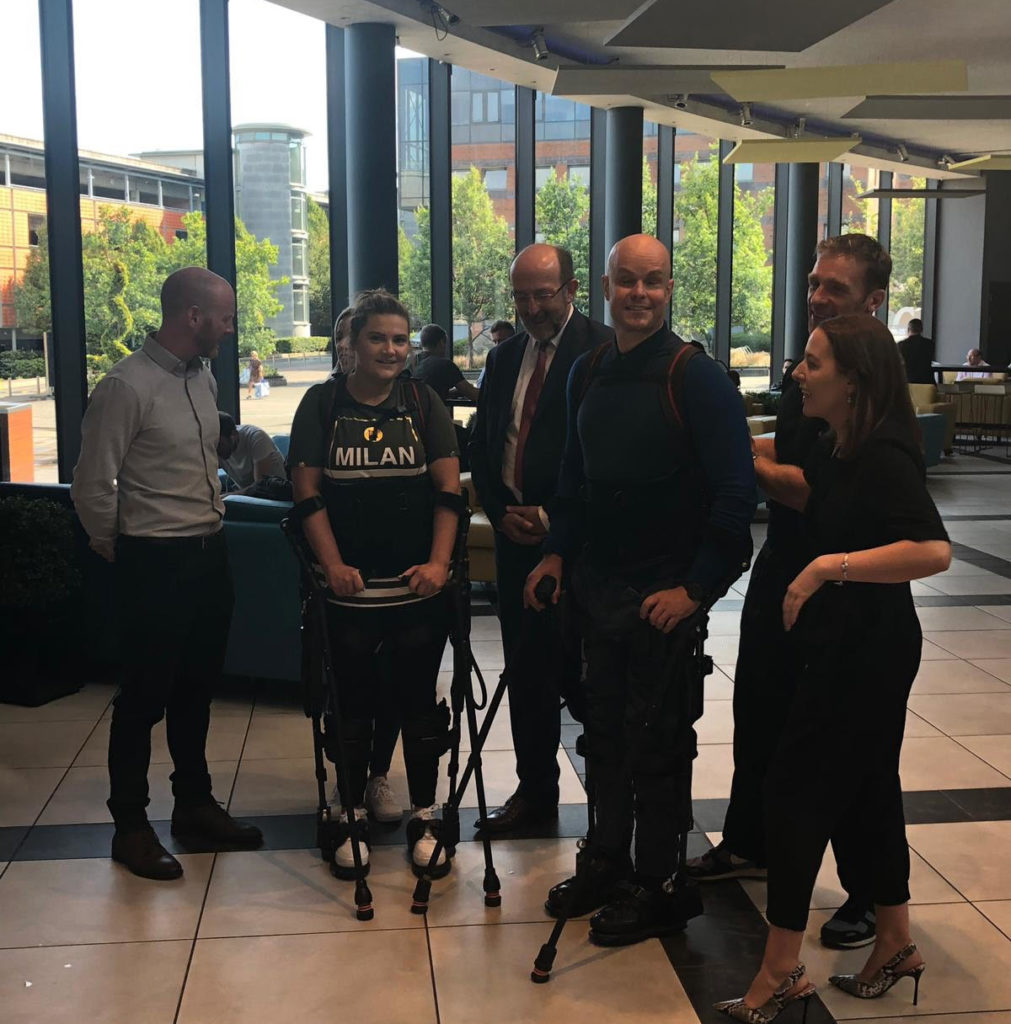 Ronan Langan, clinical lead, said it's hoped the project will break new ground in the field of neurological rehabilitation.
He suggested: "Using exoskeleton technology, we are incorporating experts from DCU in health, body systems, biomechanics and engineering to maximise and improve service user's mobility, health and quality of life.
"By combining these disciplines and our team's extensive knowledge of neurological injury and neurorehabilitation, we aim to make a meaningful impact into the research of better therapies for paralysis now and into the future."
Images: Kim Buckley
Report by: Kim Buckley and Stephen McNeice