A new survey has found 99% of intercounty GAA players would support a teammate if they came out as LGBTQ.
The exclusive Newstalk survey, in conjunction with the Gaelic Players Association (GPA), examined LGBTQ+ attitudes among intercounty players.
The 714 respondents were players from 93% of squads.
It also found that 69% of female players are aware of a player currently out within their squad - but this drops to just 10% of awareness for male players.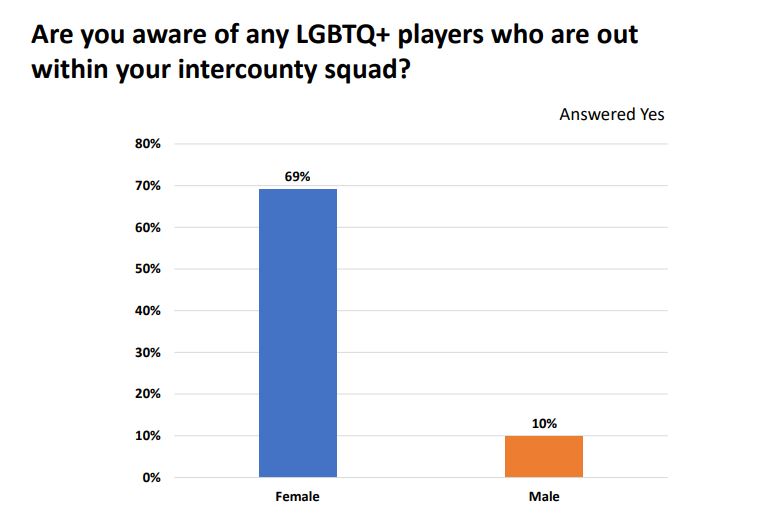 While 50% think a player would face discrimination or prejudice if they came out, that drops to 18% among players who are aware of an LGBT teammate.
The survey is based on perceptions and attitudes, not experiences.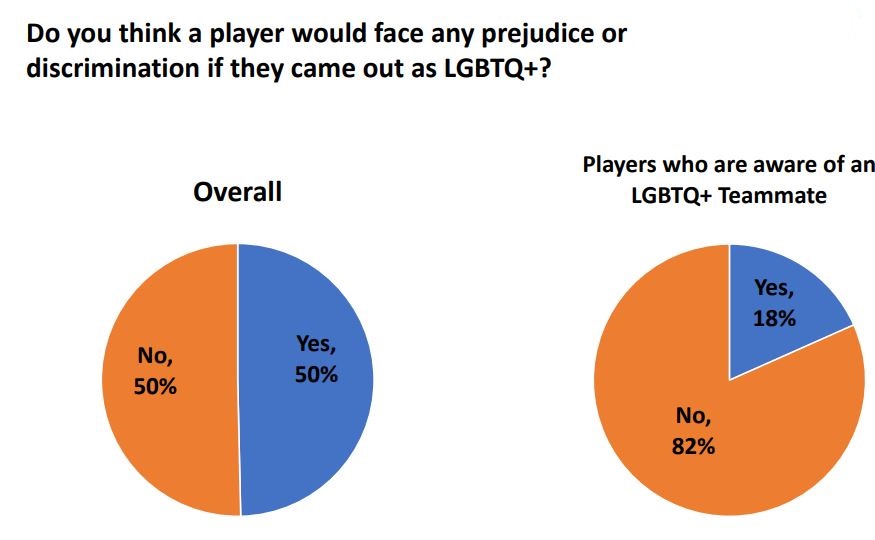 The GPA says it is serious when it comes to diversity and inclusion.
"We want to ensure everyone is respected and welcomed at all levels of Gaelic Games, and for players to be their authentic self in all areas of their life, supporting their holistic well-being".
It notes that there are current male and female players out within their squads.
And it adds that a lower expectation of discrimination among players who have an 'out' teammate suggests "a much more positive experience for 'out' players than what is expected".
Aisling Maher is a player with Dublin's senior Camogie squad.
"I started playing senior intercounty Camogie about 10 years ago, and at that stage we definitely were starting to get better within Gaelic Games with acceptance for LGBTQ players - definitely on the female side probably more than the male side.
"But even when I started playing there was very limited visibility, it wasn't really something that was talked about.
"I know there was a few players who would have gone through Dublin camogie before me, who would have had a tough time being out and being open in the team environment.
"Thankfully by the time I came out, things were starting to change.
"And I think LGFA has probably been a little bit ahead of Camogie in that way - Camogie's kind of starting to catch up now.
"All of my teammates were very supportive, they're very encouraging, and I haven't faced any prejudice within the team or within my set up".
Asked if she had reservations around coming out, she says: "I suppose you're a bit nervous because you're not sure how people are going to take it, or you're not sure what the reaction is going to be.
"And if anything, it probably was a bigger deal in my head than it was for anybody else when I told them.
"To be frank none of them cared, to be honest - so that's a positive thing to see in a lot of ways.
"The best reaction you can get is somebody looking at you wondering why you're telling them".
'We don't have it in sport'
Aidan Walsh from Sporting Pride says the reasons behind the results should be examined.
"I think that's a question we've to ask sport in Ireland, I suppose it's across all team sports in Ireland, why is that the case?
"When you look at society, despite the elements in the last few weeks, the LGBT community know we're so ahead of the game in European level regarding the Marriage Equality referendum, having politicians who are out.
"But we don't have it in sport: sport needs to look at itself and [ask] why is that the case?
"Ireland can be leaders in this in the world field and European field, but we're probably a little behind other countries in that area.
"Locker room culture is an issue in male sports - the whole inclusivity, supportiveness of your teammate I think there's a lot of language and education that can be developed and used in male team sports.
"But I think it's a challenge that sports need to ask themselves, and to do actual digging into the research about why that is the case.
"Are male LGBT players being discouraged at a younger age? That elite level, there's less and less LGBT players playing because the sport hasn't been welcoming them at a younger age.
"It's an institutional thing that we need to look at for sport in Ireland - the conversation is how this can happen".
Reporting by: Stephen Murphy
Main image: A hand holding a Pride flag. Picture by: Lazyllama / Alamy Stock Photo