The English city of Liverpool will host the 2023 Eurovision Song Contest on behalf of Ukraine.
Liverpool was selected as host city on Friday, following a tight bidding race with the Scottish city of Glasgow.
The UK stepped in to host the show, after coming second following Ukraine's win in May.
The European Broadcasting Union (EBU), which organises the contest, said it could not be held in Ukraine "for safety and security reasons" as a result of the Russian invasion.
Dates
The EBU has said the 2023 Grand Final will take place in the Liverpool Arena on Saturday May 13th - with semi-finals on Tuesday May 9th and Thursday May 11th.
Britain's BBC will organise the contest in consultation with Ukraine's public broadcaster, UA:PBC, and last year's winners.
The EBU said Liverpool was chosen "following a strong city bid process that examined facilities at the venue; the ability to accommodate thousands of visiting delegations, crew, fans and journalists; infrastructure; and the cultural offer of the host city in reflecting Ukraine's win in 2022."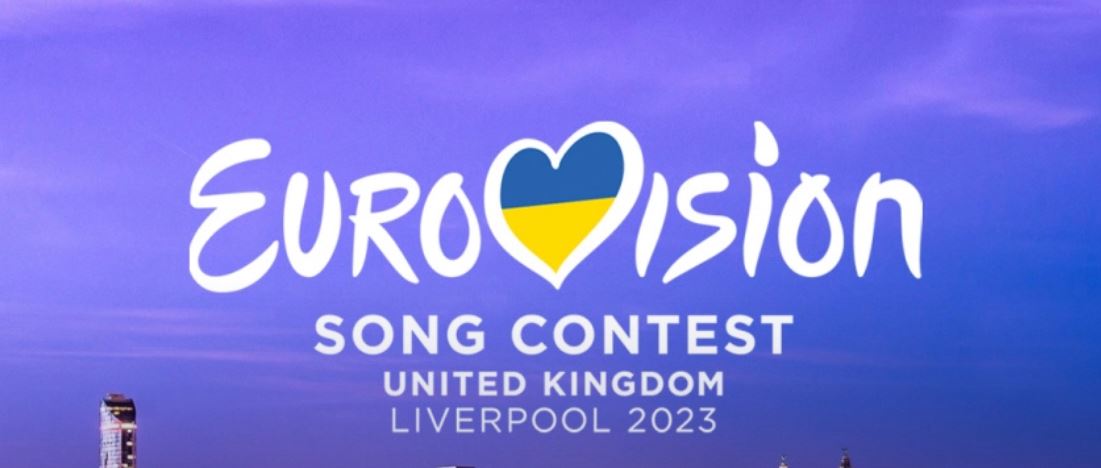 To coincide with the host city announcement, the EBU has released the official logo for the 67th Eurovision Song Contest.
It contains the Ukrainian flag within the heart.
The BBC has staged the contest more times than any other broadcaster, with Liverpool marking the 9th occasion.
Ireland has won the contest a record seven times in total.
We famously won four out of five contests in the 1990s, and became the first country to win three times in a row.
Canadian singer Céline Dion shot to international stardom after winning the 1988 contest for Switzerland in Dublin.
Since our debut in 1965, Ireland has only missed the contest twice: 1983 and 2002.
We missed out on a place in the 2022 Grand Final with Brooke Scullion's 'That's Rich'.
Main image: British singer Sam Ryder enters the stage of 2022 Eurovision Song Contest Grand Final with his national flag. Picture by: Marco Destefanis / Alamy Live News