The end of Direct Provision has been delayed as the Government grapples with the huge influx of Ukrainians fleeing the Russian invasion. 
In the Programme for Government all coalition parties promised to abolish Direct Provision and "replace it with a new International Protection accommodation policy, centred on a not-for-profit approach."
However, the Business Post reports that the target of 2024 will be missed and John Lannon of STAD – Coalition to End Direct Provision said the news was not unexpected: 
"It's not surprising the delay given the number of people who have arrived from Ukraine plus and the significant increases in applications for international protection," he explained to Newstalk Breakfast. 
"This time last year the Department of Children was accommodating around 7,000 asylum seekers. Now they're accommodating over 42,000 people between Ukrainians and asylum seekers from around the world." 
'Abhorrent'
Direct Provision was set up by Bertie Ahern's Government in 2000 and uses private contractors to provide short-term accommodation for asylum seekers who arrive in Ireland.
The system has been described as "abhorrent" by the Movement of Asylum Seekers in Ireland and many people who have experienced it complain that the standard of food and accommodation is poor. 
"[Direct Provision] has shown to be quite a detrimental system in terms of the health and wellbeing of everybody who spends time in it - particularly children," Mr Lannon added.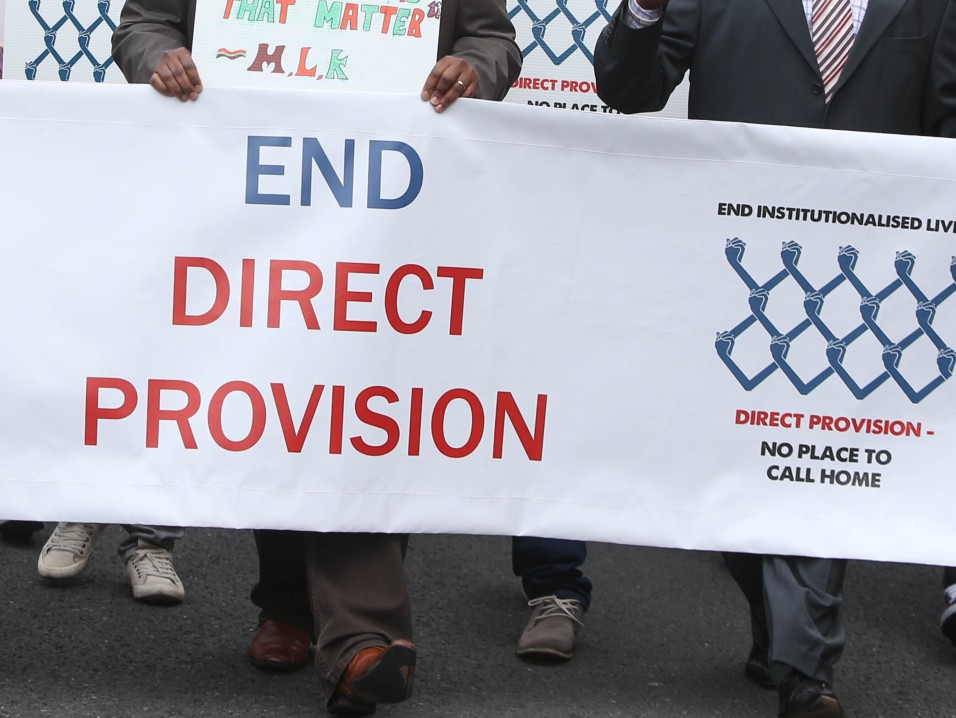 The Department of Children, Equality, Disability, Integration and Youth oversees Direct Provision and Mr Lannon said he believed that Minister Roderic O'Gorman is committed to delivering change: 
"The minister has the right intent in terms of wanting to end direct provision," he continued. 
"It's been challenging, it's even more challenging now but they need to ensure that that commit that was made in the Programme for Government is following through as best they can. 
"We need to see a plan, we accept that there are delays but it's important that that commitment is honoured." 
In February this year there were 6,273 people in Direct Provision and many are held there for years while the state processes their application for asylum. 
The Department of Children, Equality, Disability, Integration and Youth said in a statement: 
"A review of the implementation plan in light of the Ukraine crisis is currently ongoing. It is important that this process is completed in order to a clarify any impact on timelines."
Main photo: An anti-Direct Provision sign. Image: Shamim Malekmian.