Tickets for next year's Electric Picnic festival will go on sale next Saturday, and this time it's all online.
Melvin Benn of Festival Republic - the promoters of Electric Picnic - told Newstalk about his plans to change the way picnickers get their tickets.
"We're going fully digital so, for the first time ever, there won't be the ability to queue at a TicketMaster outlet to buy a ticket."
He says that loyalty programme members will still be able to avail of perks despite the new system.
"Wednesday and Thursday we've got popup opportunities that Ticketmaster are setting up in order that those that traditionally bought with cash can go and pre-register, get a code, so that the loyalty programme can work", he explained.
2024 Lineup
So, what can festival-goers expect from the 2024 acts?
"I think it's wonderful if young Irish acts can come through on the stages", said Mr Benn.
"But ultimately, for me, I'm an internationalist. I've always been an internationalist."
This year's headliners included Irish acts Dermot Kennedy and Picture This, who Benn says were a great hit.
"It's important for me that we just have great headliners and what country they're from, for me, it doesn't matter that much."
"I wouldn't be fixated on it", he said.
Unprecedented weather conditions
After three years without the County Laois festival due to COVID-19, many held onto their pre-pandemic tickets and were rearing to go for this weekend.
However, some attendees this year left early, after heavy rain flooded campsites.
Robyn McTallght, a veteran attendee, told Newstalk that she has "never seen rain like it".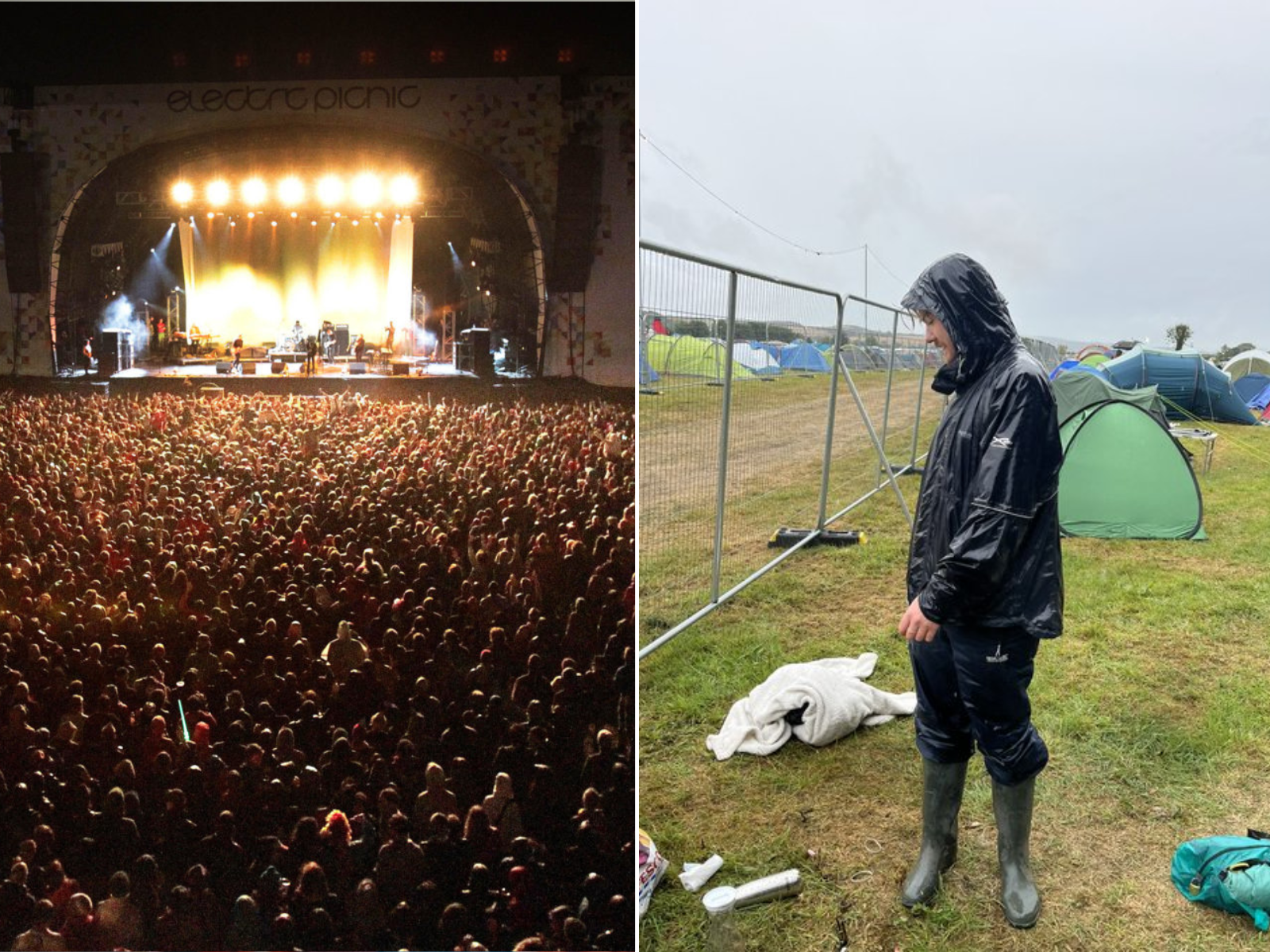 Flooded tents
As per advice, Ms McTallaght and her friends put their clothes and supplies in the middle of the tent, expecting the edges to get wet.
However, after leaving their tent for five minutes, they returned to find "everything was wet inside it".
She said that picking up a sleeping bag was like "wringing out a cloth".
"Heartbreaking"
For Ms McTallaght, the realisation she would have to leave the festival she'd waited so long to attend was "heartbreaking".
"I was proper crying on my way to the car and everything", she said.
"I actually had to abandon a lot of my stuff there."
Main image shows fans at a barricade at Electric Picnic. Image by: Sam Boal