Families in County Meath are walking 17km to highlight the chaos that has seen many children denied school bus tickets. 
Earlier this summer, Education Minister Norma Foley announced that school bus travel would be free to help families with the cost of living. 
However, the result was that demand for school bus places surged and many families missed out. 
Lilian Lee has two children - one in Transition Year, the other doing the Leaving Cert - and she joined the protest to highlight the difficulties it has caused them as a family. 
"We really have to do this because we're not getting answers on where we are with bus tickets," she told The Pat Kenny Show. 
"There was the announcement in the budget that funds were being made available; we have had no updates since. That's nearly a month since that announcement was made." 
When the group set out this morning, the air was filled with fog and the ground was lined with frost. Gradually, the sun came out and Ms Lee estimated they would complete their journey after two-and-a-half-hours "at a nice pace."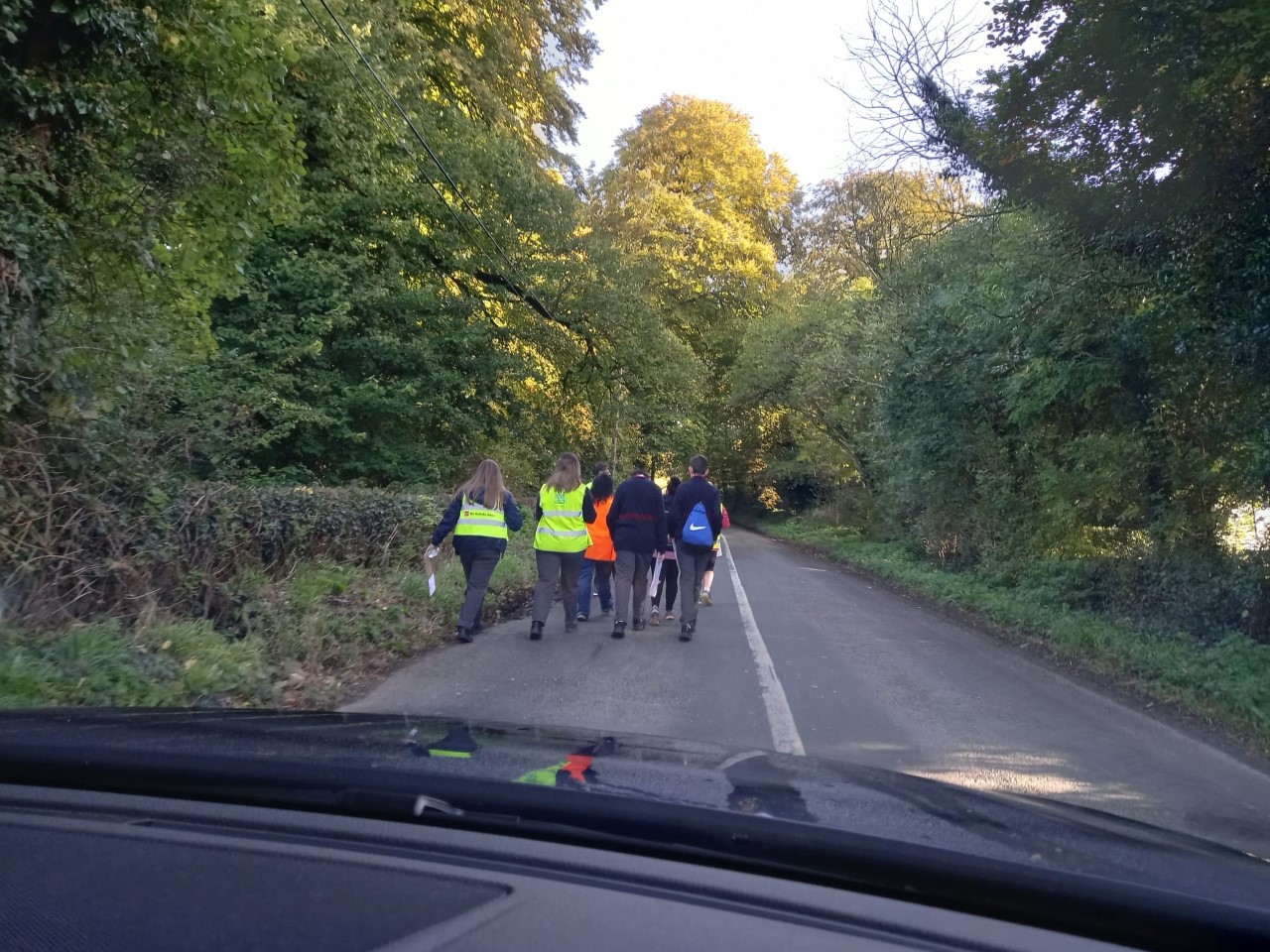 In the absence of any other alternative, Ms Lee has begun to drive her children to school - something she said she would much rather she did not have to do. 
"We've had to drive," she said.
"Parents are all driving. 
"So, with climate change… it's a total contradiction.
"There's so many cars going in and out of Trim with our children. It's a total contradiction to what the Government is looking for." 
'A
 good thing'
Last month, Taoiseach Micheál Martin defended the Government's handling of the issue and said it was positive that so many more people wanted their kids to use the school bus. 
"Yes, it is oversubscribed but thousands of people are now availing of public transport, which in terms of our more medium climate change agenda, is a good thing," he told Newstalk Breakfast. 
"What we were doing is trying to use the cost of living to do two things. To reduce costs for people but also start bedding in new ways of behaviour.
"If we can get more people going to school through public transport that is a good idea, but we do have to - I accept, I take the point - provide additional public transport to enable people to avail of those services."
Main image: Protestors on their 17km walk. Picture by: Lilian Lee.