Fianna Fáil is warning that numbers in the Defence forces have hits a "new low."
At the end of May, there were only 8,571 serving members on the books.
Fianna Fáil defence spokesperson Jack Chambers said the figures mark a drop of almost 300 on the same time last year.
"Bear in mind that it is likely that some 500 or more personnel are in training so the effective strength is probably closer to 8,000," he said.
Numbers in the Defence Forces are supposed to be maintained at a minimum of 9,500 serving personnel – not including recruits in training.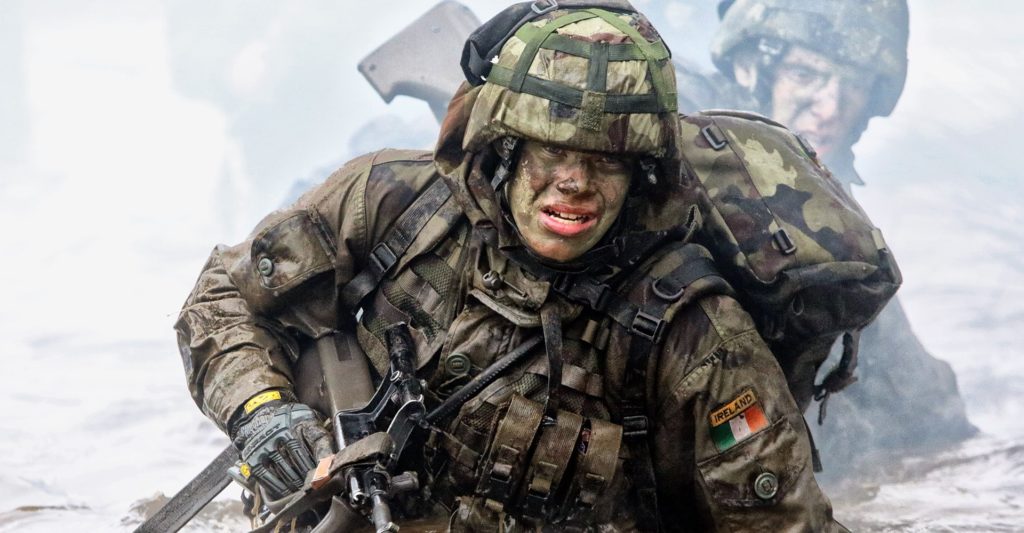 Earlier this month, the Government approved a €10m annual package aimed at improving take-home pay for Irish soldiers, sailors and aircrew.
The package, announced on the back of the Public Services Pay Commission report into recruitment and retention in Defence Forces, included a range of allowance increases but no rise in core pay.
Deputy Chambers said plan will do little to address the retention crisis in the military.
"The Government in its pay commission report continued the status quo of the Defence Forces being the worst paid in the public service," he said.
"They are happy to use the Defence forces as a prop for public relations in a reckless way and by continuing and exploiting their dignity and respect – members of the Defence forces are simply walking."
Recruitment and retention
He said it is "very chilling" to think that 60% of enlisted personnel and non-commissioned officers have indicated that they may leave in the next two years.
"While these figures obviously pre-date the recent publication of the Public Pay Commission Report on the Defence Forces, I am not convinced that the recommendations contained in that report are likely to stem the exodus," he said.
"The Defence Forces have been treated with contempt by Fine Gael, who have been reckless in stretching the military to breaking point.
"The exodus we see is the response of people who are willing to put their lives on the line to protect their country but whole are clearly not valued by the Taoiseach or his Minister of State."
The figures show that there are 589 women serving in the Defence Forces and 8,162 men.
The vast majority of the members are in the army at 7,079.