Cracking down on rogue Airbnbs is an 'absolute no-brainer' when it comes to the housing crisis, according to Newstalk Breakfast host Jonathan Healy.
New figures from data analytics company AirDNA show that there has been a 57% increase in Airbnbs in Dublin in the last year – and an 11% increase around the country.
The number of properties available for short-term letting in the capital grew from 2,600 in June of last year to just over 4,000 in June of this year.
The number of people accessing homeless services in Ireland has surged by 20% in the same period – with June seeing a new record high of 12,600 people in emergency accommodation.
Since 2019, anyone planning to put a property up for short-term letting for longer than 90 days per year in a Rent Pressure Zone needs planning permission to do so.
On Newstalk Breakfast this morning, Sinn Féin housing spokesperson Eoin Ó Broin warned that just a 'tiny' number of short-term lettings in Dublin have the necessary planning permission or exemptions in place.
'Absolute no-brainer'
Opening the show, presenter Jonathan Healy said cracking down on those that don't is an "absolute no-brainer".
"This just shows you there are people out there who are taking the, 'you know what,'" he said.
"They are seeing the colour of the euro and diving straight into Airbnb, whether they are entitled to be an Airbnb or not.
"As a result, I mean if you just look at the most basic numbers that are there, there are 24,000 Airbnb properties in Ireland and there are 12,600 people who cannot find a home.
"I know we have a dysfunctional market but this has to be one of the biggest issues we have right now – properties that should be in the rental market are instead opting for the far more lucrative Airbnb."
Fellow presenter Ciara Kelly disagreed, noting: "I am not a communist, so fundamentally, I don't believe that people who own private property are responsible for sorting out social problems of things like housing."
Ciara said Ireland is already "screwing" the hospitality sector, with large numbers of hotel rooms going to refugees and asylum seekers rather than tourists.
"I don't believe that people's private property should be used to sort out
social problems." @NTBreakfast pic.twitter.com/mruRnZdygW

— NewstalkFM (@NewstalkFM) July 31, 2023
She also took issue with Jonathan's suggestion that there are nearly double the number of properties needed to house the homeless up for rent of Airbnb.
"It is utterly simplistic to suggest that because there are 12,000 people on housing lists and homeless lists and there are 24,000 Airbnbs that the two of those would be married up," she said.
"There are many people who would offer a room as an Airbnb that wouldn't dream of offering it as a long-term rental.
"You quoted 24,000 – lots of them are rooms and they would never be available for long-term rentals."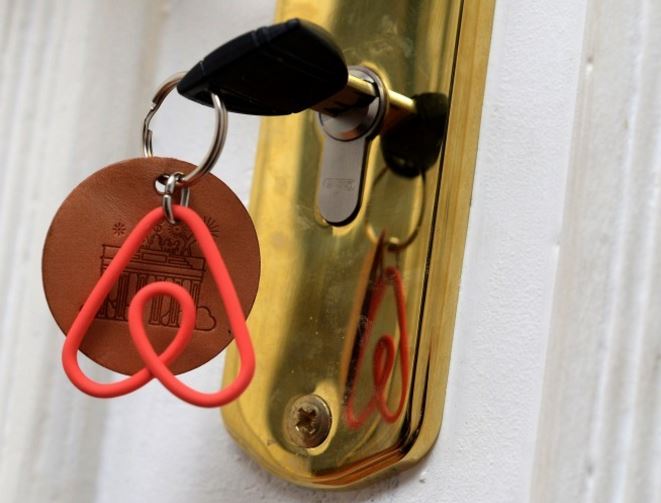 Jonathan said he has no issue with short-term letting – provided owners follow the rules.
"I don't have any real problem with Airbnb," he said. "It is a thing, but it has to be regulated and when you have a distinct lack of regulation like we have when it comes to Airbnb you are going to have bad actors.
"You are going to have people taking it because it is the more profitable action.
"Anyone outside of the law should be pursued for that and if that means forcing their properties back onto the rental market so be it."
Ciara claimed there are many people in Ireland who would "like the laws to be very punitive on those who own property in this country" and added, "I don't happen to be one of them".
"When you say things like, 'people renting their property are taking the, you know what', with respect to you, how dare you?" she said.
"It is their property, they are entitled to do whatever the hell they want with it, within the law."