There have been 7,005 new cases of COVID-19 reported in Ireland.
The Health Protection Surveillance Centre (HPSC) says it's been notified of 3,150 PCR-confirmed cases.
While 3,855 people registered a positive antigen test through the HSE portal on Wednesday.
Based on this data, the five-day moving average of cases has dropped further to 6,975.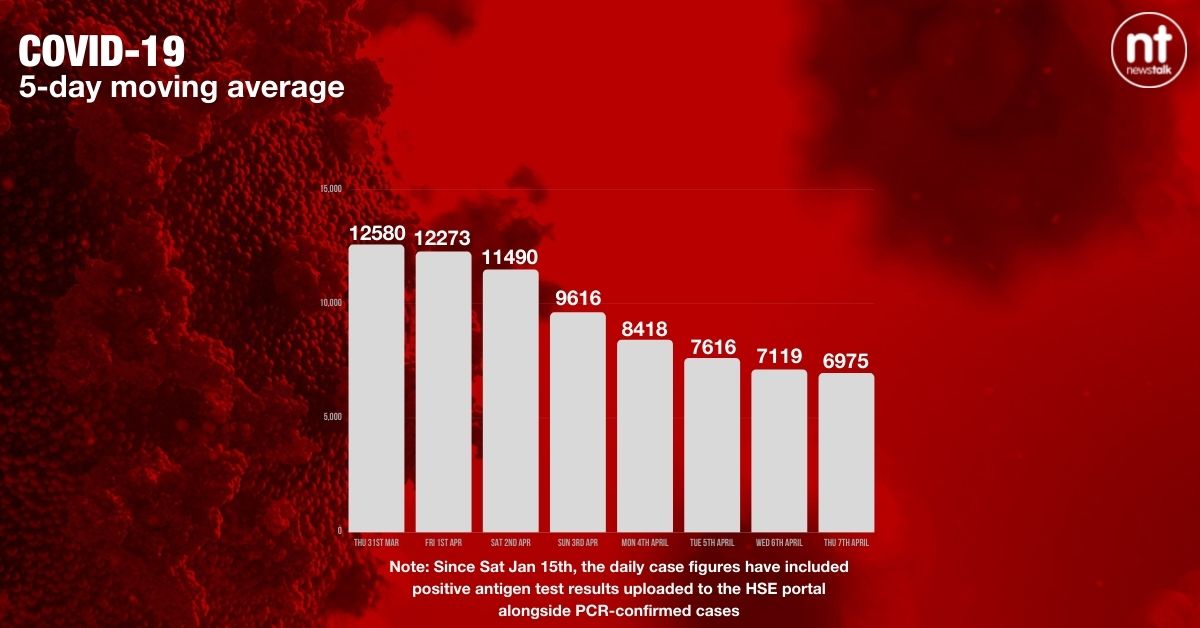 And as of 8.00am Thursday, there were 1,251 COVID-19 patients hospitalised - of whom 56 were in ICU.
Meanwhile a new analysis shows just over 2,000 excess deaths have been recorded in Ireland since the start of the pandemic.
HIQA data shows excess mortality during the second half of last year was among the lowest in Europe.
Excess deaths measure how many more people died during a period of time than would normally be expected.
The report finds that, between the start of the pandemic in March 2020 and November 2021, there were an estimated 2,019 excess deaths.
It shows they occurred during a seven week period from late March to mid May 2020 - and an eight week period from early January to late February 2021.
Main image: Medical staff with PPE test for coronavirus in July 2020. Picture by: agefotostock / Alamy Stock Photo