There have been a further 3,174 new cases of COVID-19 reported in Ireland today,
It's the second day in a row the number of new cases has been more than 3,000.
NPHET has also reported 56 COVID-related deaths in the past week.
The five-day moving average of new cases is now 2,937 - an increase of nearly 1,000 compared to this day last week.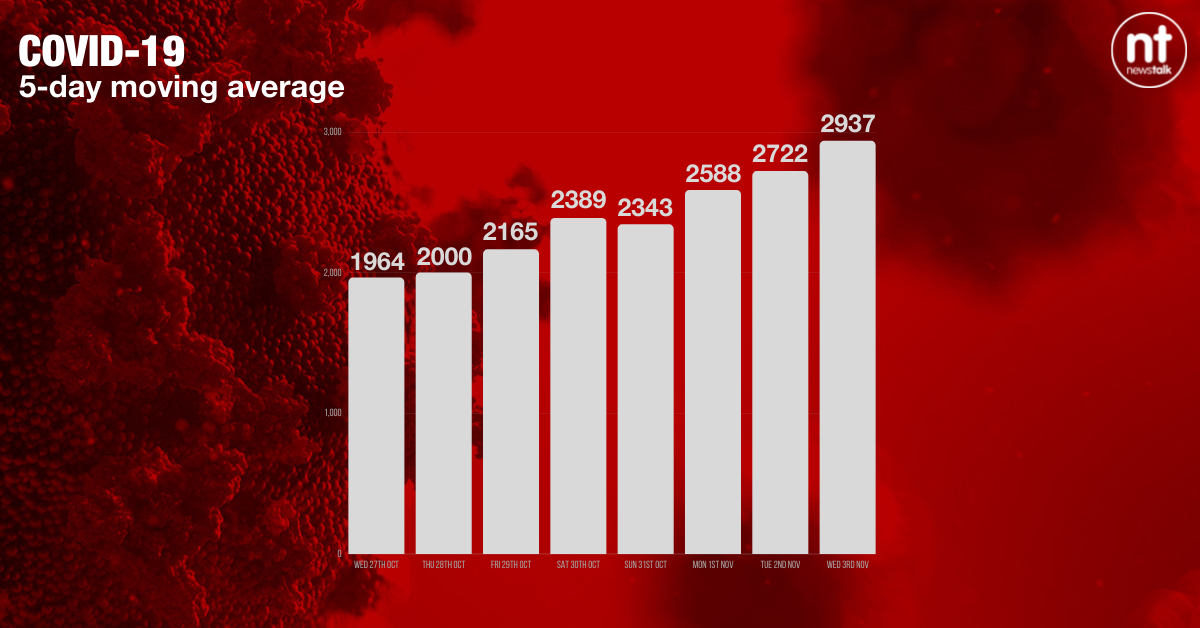 As of this morning, there were 460 patients in Irish hospitals with COVID-19 - down 33 compared to yesterday.
There are 86 patients in ICU.
Both the hospital and ICU figures were lower than the figures recorded this day last week.
Chief Medical Officer Dr Tony Holohan today said COVID-19 incidence is "rising rapidly" across all adult age groups up to 75 years.
He said: "The high incidence rate is likely associated with mid-term socialising and greater levels of social activity across communities.
"If you socialise, be mindful of your contacts in the days after, especially consider anyone you may meet who may be immunocompromised or vulnerable to COVID-19."
Main image: File photo. Picture by: PA Images / Alamy Stock Photo