There have been 10,618 new cases of COVID-19 reported in Ireland today.
That breaks down as 4,208 PCR-confirmed cases, as well as 6,410 positive antigen tests registered through the HSE's portal.
It brings the five-day moving average of cases to 9,256 - a small increase compared to yesterday.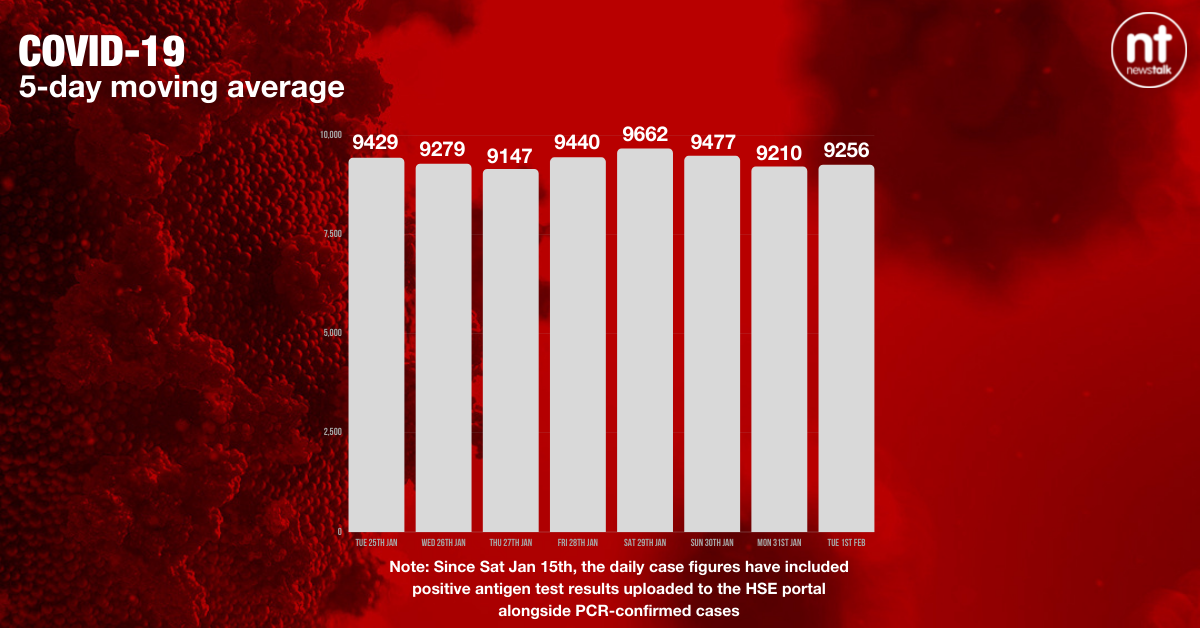 As of this morning, there were 624 patients with COVID-19 in Irish hospitals - down from 692 yesterday.
The number of COVID patients in ICU has also fallen - from 75 yesterday to 66 today.
Main image: A person doing a COVID-19 antigen test. Picture by: M-Production / Alamy Stock Photo