The coronavirus is "much less likely" to spread when people meet up outdoors, according to the World Health Organisation.
It comes after figures confirmed that a tiny proportion of Ireland's COVID-19 cases have been traced to outdoor transmission.
Figures released to The Irish Times over the weekend show that just 262 cases – 0.1% of the country's case total through the pandemic – have been linked to meeting up outdoors.
On Newstalk Breakfast this morning, Dr David Nabarro, World Health Organisation (WHO) Special Envoy on COVID-19 said the next phase of the pandemic will be all about outdoor living.
"I think all countries are going to look at more outdoor living because there is so much evidence that the disease is much less likely to spread if people meet outdoors.
"Especially if they are careful and maintain the physical distance, then their chances of getting ill are very, very low indeed.
"So, therefore, I think we will see a big emphasis on, as you say, outdoor dining and outdoor recreation."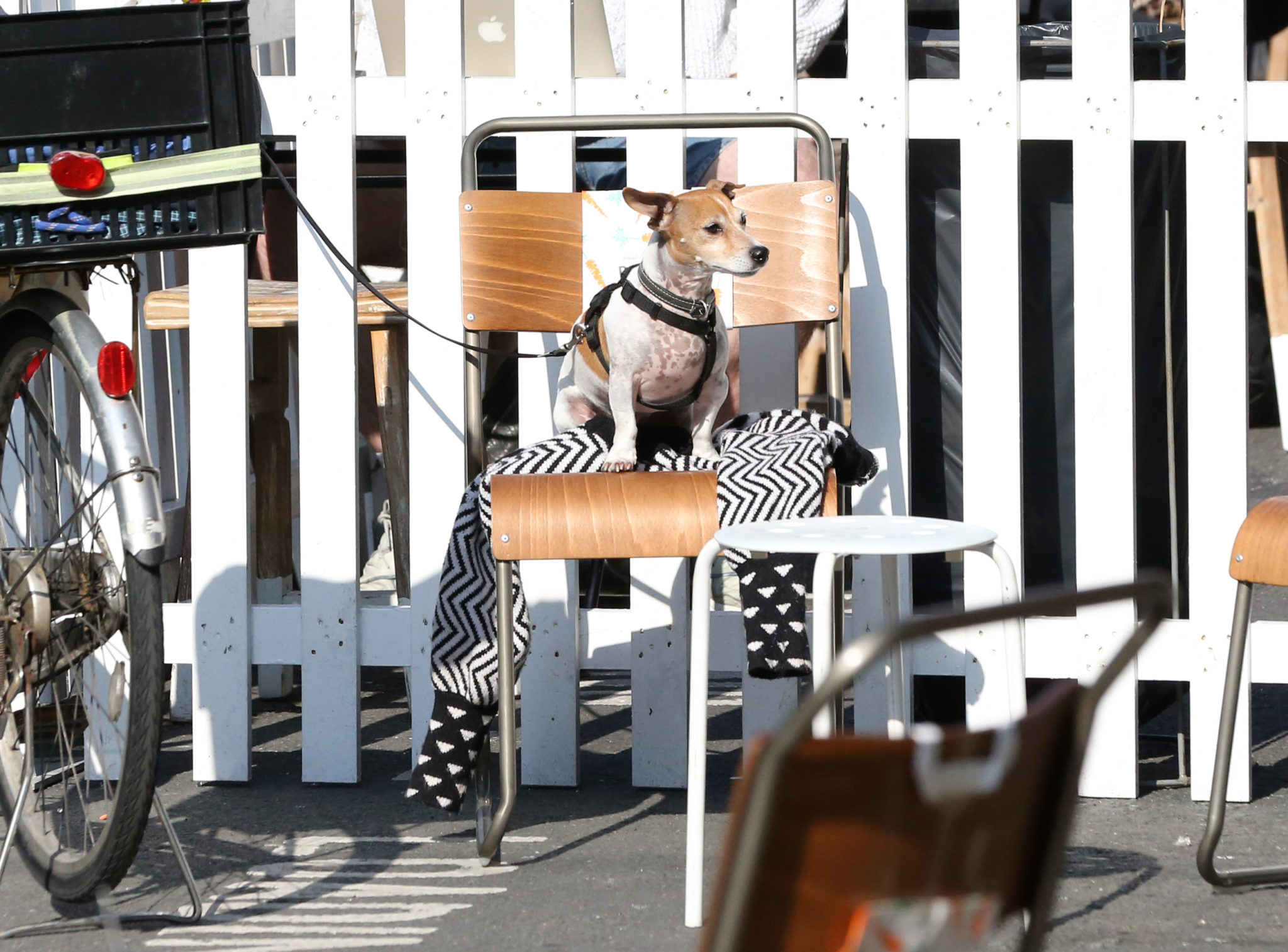 A doggo enjoying the sunshine while dining outdoors in Dublin city centre, 21-09-2020. Image: Sasko Lazarov / RollingNewsThe Government's latest plan for reopening makes no mention of a return to outdoor eating and drinking.
Golf and tennis are set to resume later this month alongside non-contact sports training for children; however, there is still no date for the return of adult amateur team sports.
On Newstalk Breakfast with Susan Keogh over the weekend, a range of stakeholders insisted that the return of outdoor dining and sports "should have happened weeks ago."
The Health Protection Surveillance Centre (HPSC) has warned that it cannot say for sure where each coronavirus case has been picked up.
The HSE will carry out seven-day contact tracing as opposed to two days in the hope to determine the source of infection better.
The health service originally promised to introduce the system back in December; however, it was quickly abandoned when infections began to surge in the third wave.
Meanwhile Dr Nabarro warned that if you are going to implement a mandatory quarantine system, you have to do it properly.
It comes after the Government added 26 countries and states to the list last week, but opted not to include the US and a number of EU states.
Talks are due to take place later this week on extending the system further.
"It is always a tough choice really for decision-makers in Government," he said.
"On the one hand, if you don't go far enough, you will find it very hard to push this virus away and stop it settling into communities and, if you do what needs to be done, then you can be accused of being heavy-handed.
"The experience of countries in the Pacific and South East Asia suggests that you do have to take the isolation of people who are at risk of carrying the disease very seriously indeed.
"If you are going to isolate, you might as well isolate properly and the use of hotels in some parts of the world has proved to be a very useful way to go about it.
"So, for me, the focus must be on quality of isolation more than anything and if the hotel is the best way to do it then that is what should be done."