There have been no further deaths related to COVID-19 in Ireland, and 320 new cases of the virus.
There has been a total of 4,718 deaths and 238,466 confirmed cases.
These figures include the denotification of two confirmed cases.
In terms of vaccines, as of April 2nd, 923,878 doses have been administered here.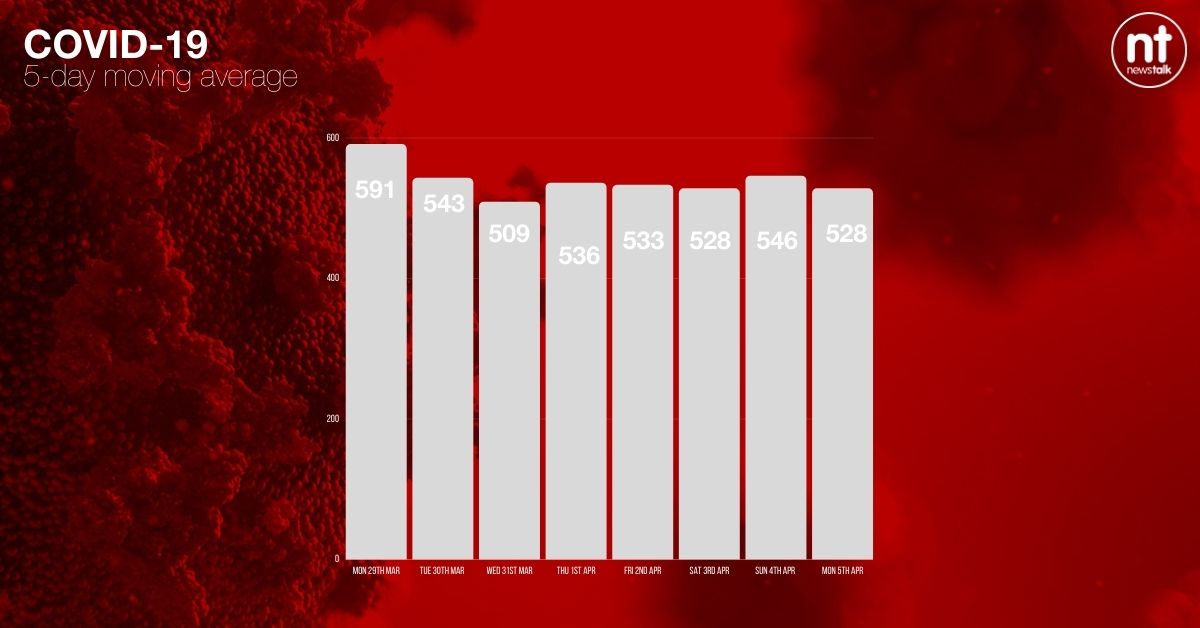 This breaks down as 655,292 people who have received their first dose, and 268,586 people who have got their second dose.
It comes as Health Minister Stephen Donnelly said the country is on course to reach the one million vaccine 'milestone' this week.
In a tweet, he also said over 30,500 vaccines were administered here on Good Friday.
"Real progress is being made", he added.
Some good news on Easter Monday. Over 30,500 vaccines were administered on Friday 👏👏 We'll reach the 1 Million vaccinations milestone this week. Real progress is being made. https://t.co/4pihen6Esf

— Stephen Donnelly (@DonnellyStephen) April 5, 2021
Meanwhile infectious disease specialist Professor Sam McConkey has suggested Ireland will feel the benefit of coronavirus vaccines when we get three or four million doses of them.
Speaking earlier to Newstalk Breakfast, he said: "I think we've all realised the answer to that depends on when we get the vaccine supply into this country. It's very dependent on supply chains.
"Everyone in the world is looking for this - the whole world is a huge demand for this vaccine in every conceivable country.
"That discussion has been very widely had over the last two or three months with some successes but also some failures.
"The answer is it depends on the supply - but certainly once three or four million of us are vaccinated."
Main image: Dr Ronan Glynn, Deputy Chief Medical Officer, at a media briefing in the Department of Health. Picture by: Leah Farrell / RollingNews.ie