Newly-published data from the Department of Health show there are 140 extra cases of coronavirus than have previously been reported.
The latest figures show there have been 448 new confirmed cases of COVID-19 as of midnight on Tuesday.
There are 99 people in hospital with the virus, with 41 of those in ICU.
This marks the first time since last September that the number of people in hospital has dropped below 100.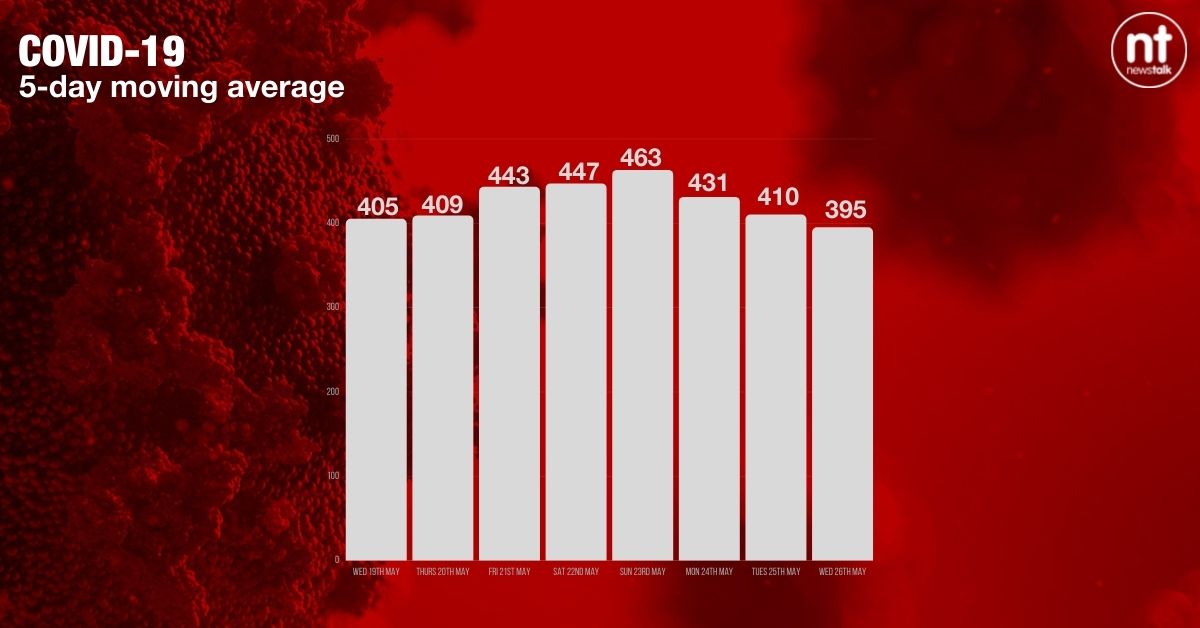 The five-day moving average has dropped further and now stands at 395.
The newly-reported cases follow continued surveillance and reporting of COVID-19 cases in the wake of a cyber-attack on the HSE's systems.
It says case numbers were reported "based on the number of positive results" reported from laboratories.
However a more robust process for daily case numbers has been developed, and from May 25th daily case numbers are based on data from the COVID Care Tracker.
The Department of Health says the COVID Care Tracker (CCT) is an IT system that records the data collected at telephone interviews with cases and their close contacts.
The number of cases is based on this process and relates to those reported on the COVID Care Tracker over the same period of time, it adds.
It says that as soon as all COVID-19 surveillance systems are restored, cases for this period will be collated and validated.
The newly-released figures show 140 previously unreported cases were logged between May 15th and 26th.