There have been 1,163 further cases of COVID-19 in Ireland.
Latest figures from the Health Protection Surveillance Centre (HPSC) show there are 297 patients hospitalised with the virus - of which 61 are in ICU.
The five-day moving average of cases stands at 1,305.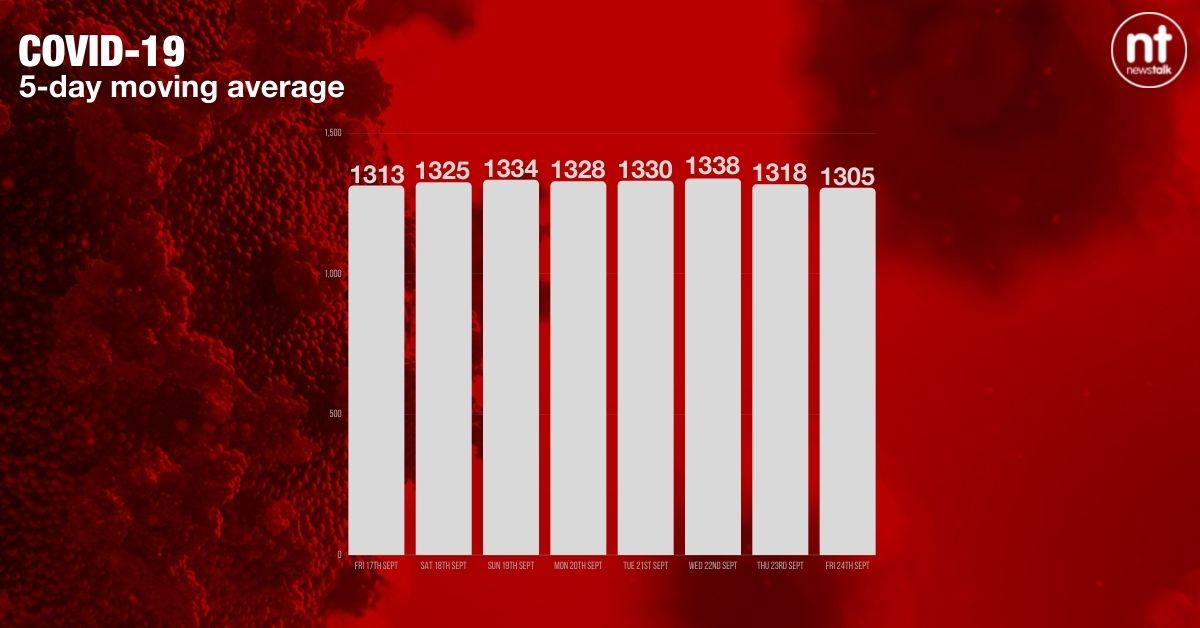 It comes as people who are immunocompromised will get a third dose of a COVID-19 vaccine from next week.
Healthcare professionals will identify patients who need the extra dose.
Patients will then be contacted from Wednesday, with appointments starting next Friday.
However, the HSE claims this is not the beginning of their general booster campaign.
They say people who have a compromised immune system - such as certain cancer patients or people on certain medication - require three shots to reach the required level of immune response.
These doses are described as a "third primary dose", and will use either the Pfizer or Moderna vaccines.
In contrast, most people need two shots (or one shot of the Johnson & Johnson vaccine) to reach the required level of immune response.
Booster doses, meanwhile, are due to be rolled out to everyone aged 80 or older - as well as care home residents aged over 65.