Hollywood superstar Christian Bale has told The Pat Kenny Show he plans to take a break from moviemaking after shooting three films last year.
The British actor spoke to Pat ahead of the release of his latest film 'Amsterdam,' a period mystery comedy set in 1930s New York.
The film boasts an all-star cast featuring the likes of Margot Robbie, John David Washington, Robert de Niro, Rami Malek, Chris Rock – and a special cameo from Taylor Swift.
Bale said the film is set against an event in history that very few people know about – a fascist coup attempt against U.S. President Franklin D. Roosevelt.
"The characters we created are fictional ones, but it is set against a factual backdrop," he said.
"Hopefully people might want to actually go and look it up later after first and foremost experiencing this wonderfully diverse film.
"In many ways, it is a screwball comedy set against incredibly serious circumstances, which is exactly what David wanted because the question we had is how do you continue to love life when faced with such ugliness."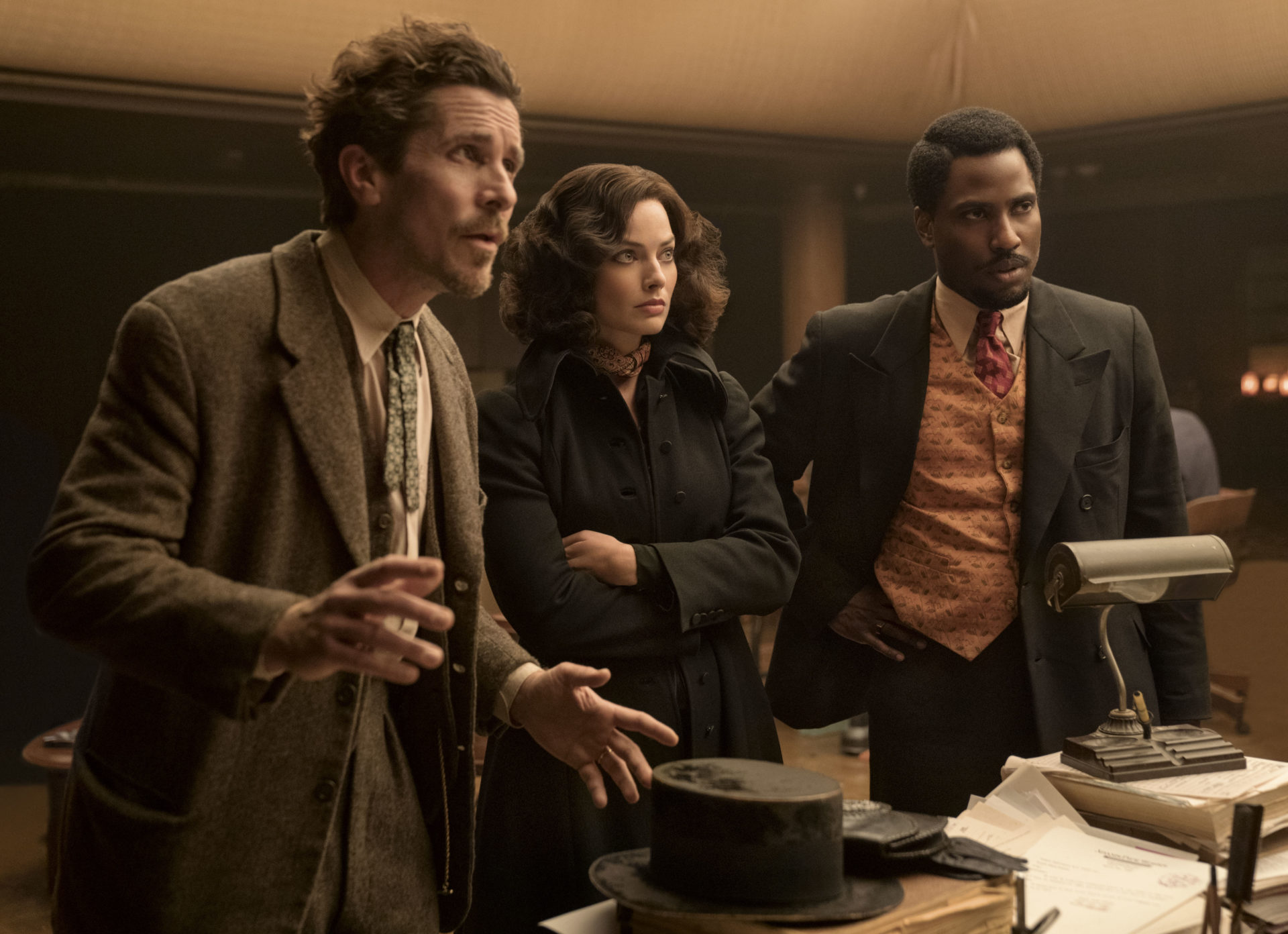 Trump
Asked whether the film can be interpreted as an allegory for more modern events, notably the rise of demagoguery and people who aim to do down the US Constitution, Bale said: "You as a viewer, you own that and you get to own the film."
"Whatever you think it stands for, you're right. You hate the film, you're right. You love the film, you're right.
"If you think it is relevant to nowadays, you are correct. If you don't connect those dots, that is fine but as the film says, history repeats itself because it forgets itself.
"I'm sure you can imagine that, in the six years when David and I were putting this together, we were stunned at what we were seeing evolve, particularly in the United States."
Stepping away
Asked whether he is already planning his next project, Bale said he plans to take a break from making movies.
"Not for a little while because as a consequence of the pandemic, there ended up being a kind of accordion effect and I did three films last year," he said.
"Nobody needs to see me that much so I'll be stepping away for a while."
You can listen back here: