Nearly 61% of parents of young children say the soaring costs of childcare are putting them off having another child, according to a new survey from Newstalk.
The survey also revealed that the cost of childcare had impacted on just over 67% of parents career decisions.
It found that one-in-five families are paying more than €1,200 per month on childcare – with 36% paying more than €1,000.
Tune in to The Pat Kenny Show shortly after 10am this morning to learn more about the findings and hear from the experts about what it means for modern parenting in Ireland.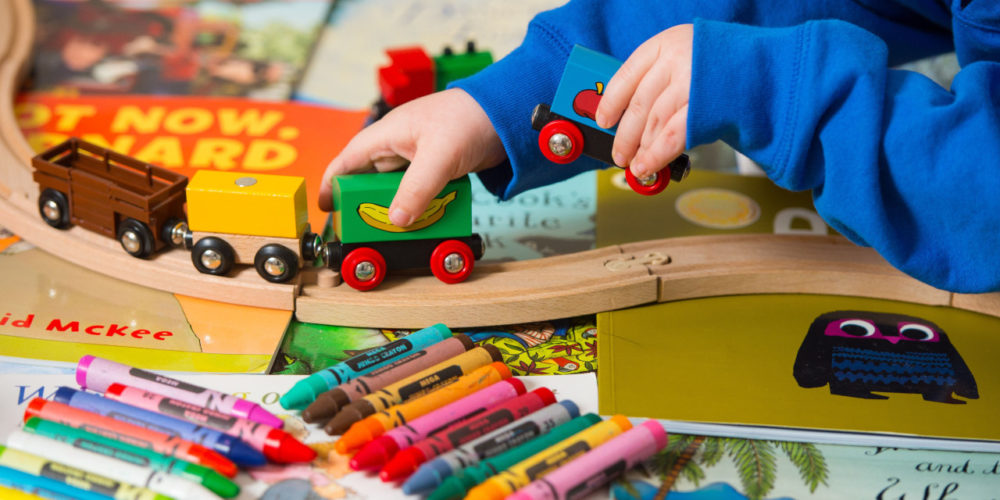 The online survey was carried out as part of Newstalk's week-long special on Ireland's Childcare crisis.
On Tuesday, we revealed that childcare cost in Dublin have jumped 20% in the past four years – with parents now paying an average of €1,276 per month.
Parents in Wicklow (€928) and Cork (€857) are paying the next highest fees in the country, while those in Longford are paying the cheapest rates (€613).
Yesterday, we revealed long waiting lists for childcare places in many counties – with parents in Dublin, Meath, Sligo and Wexford being quoted availability dates of 2024 for places.
The study, which contacted three creches in each county found that the average waiting time for a place was seven months.
To delve deeper into the situation Newstalk carried out an online poll of parents with children in childcare – with 351 people responding.
Asked whether the high costs had influenced their decision to have another child, 60.86% (213) said it had.
"Impossible"
Parents were also given the opportunity to discuss their situation and a sample of the answers provided gives real insight into their struggles.
"We definitely couldn't afford another child - nor is it possible to find a place in creche," said one.
"It's very, very hard to get the work life balance right and I feel under constant pressure and stress trying to manage my working hours and homelife. It's very difficult."
"Three is almost impossible to afford childcare for," said another. "We're currently paying over €600 per week, so another just wouldn't be affordable."
Meanwhile, 67.25% (232) said the cost of childcare had impacted on their career decisions.
Again, the comments reveal a lot about the struggles facing parents.
"One child in creche costs more than our mortgage monthly," said one.
"We can't afford to save for a three/four bed home and pay childcare for two children. More significantly, it wouldn't be worth my while as a mother, financially, working.
"I'm educated with two Masters degrees and wouldn't be earning enough to justify two children in creche and a mortgage.
"When the government celebrate International Women's Day and say they support gender balance in the workforce, this issue is at the very heart of why this can't happen. Skilled female workers are faced with the challenge of choosing more children or continuing to work – not because we're solely career focused, but because we can't afford it."
"This has ruined my career," said another. "I've been forced to turn down a graduate engineering role because I couldn't get childcare sorted.
"It's set my career back years. I will need to go back to retrain to bring my skills up to date to re-join the job market in the future because of the nature of my work."
"I didn't return to full time work until my youngest child was three," said a third. "I worked part time for seven years and this has had an enormous impact on our family financially."
Tune in to Pat Kenny from 10:30am to find out more.