A record of nearly €170 million was collected in toll charges on the M50 last year.
It is almost €30 million more than in 2021, and is also significantly above pre-pandemic levels.
These new figures have been released to Newstalk by Transport Infrastructure Ireland under the Freedom of Information Act.
They show the toll revenue collected on the 10 tolls on motorways and national roads the State agency is involved in.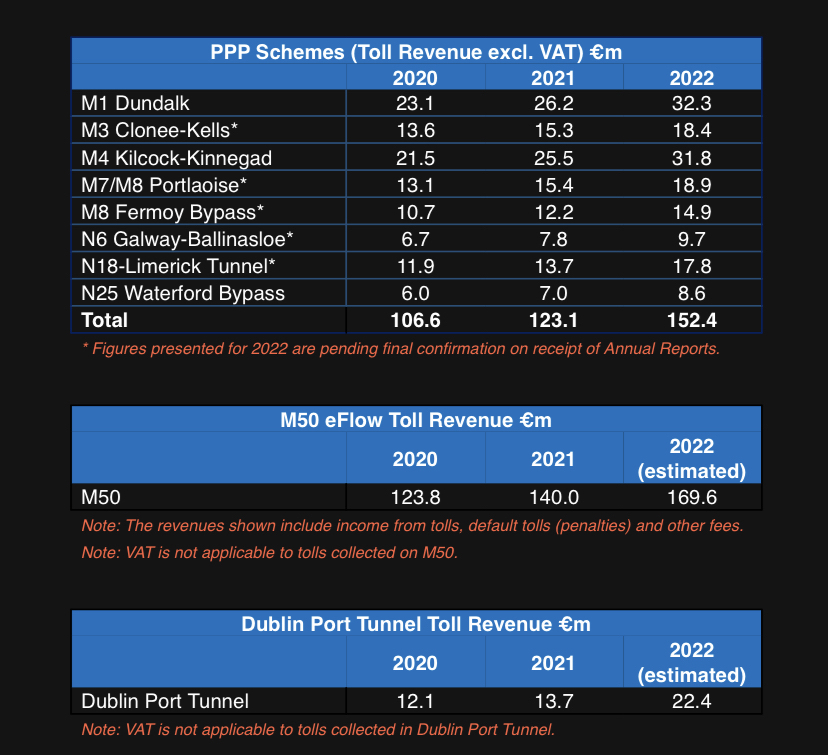 Over €344 million in tolls was taken in last year - over €67 million more than the previous year.
Almost half of last year's income was on the M50 at €169.6 million.
That is a record high and compares to €140 million in 2021 - and exceeds the pre-COVID high in 2019, of almost €161 million.
Deputy Peadar Toibin is the leader of Aontú, and believes these tolls are now simply a 'commuter tax'.
"The M50 has already been paid for over and over again by the people," he said.
"We've paid well over a billion euros to pay for the M50; so the Government is purely using this as a tax on commuters.
"We're calling for the Government to get rid of the toll on the M50 - there's no need for it anymore," he added.
After the M50, the next highest income last year was on the M1 toll in Dundalk at over €32 million.
That is marginally more than M4 toll at Kilcock-Kinnegad - at €31.8 million.
Main image: A file photo of traffic on the M50 motorway. Picture by: Leon Farrell/RollingNews.ie