More than 42,000 tests have now been carried on people with suspected cases of COVID-19 in the Republic.
12,271 of the 42,484 tests to date were carried out in the past week, with 19% of those most recent tests showing a positive result.
Dr Cillian De Gascun, Director of the National Virus Reference Laboratory, said there will be the capacity to carry out 15,000 tests daily in a month's time - suggesting that will allow officials to "perform real-time testing to facilitate our goal of identifying cases, isolating and contact-tracing in real-time".
He explained: "I would think over the next three to four weeks... we'll get to 15,000 tests a day.
"That's across the whole system - ourselves, the hospital labs, public health and then our colleagues in agriculture as well.
"There are a lot of things happening over the next seven to ten days that will increase capacity substantially."
Earlier, scientists at a number of Irish institutions confirmed they had teamed up and successfully formulated a reagent to 'ease the burden' on labs testing for COVID-19 here.
It comes as the latest figures show there have been 36 more coronavirus-related deaths in the Republic, as well as 345 new cases.
119 clusters of cases have now been reported across nursing homes and other residential settings, including 72 in the east.
Data covering the cases as of midnight on Sunday show a total of 194 people have been admitted to intensive care units (ICUs) in Ireland with COVID-19.
Meanwhile, 1,388 healthcare workers have been diagnosed with the virus - just under a quarter of all confirmed cases.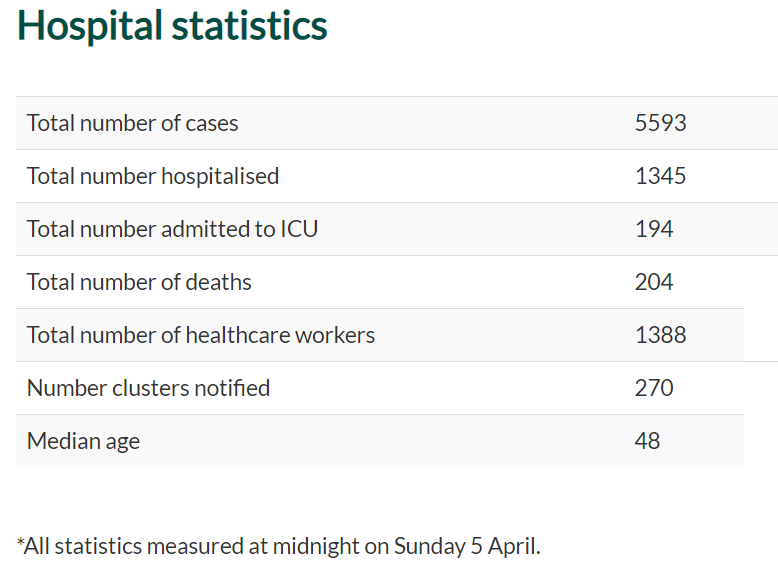 There's also been a further increase in the number of confirmed cases linked to community transmission - with it now accounting for more than two-thirds of all cases.
Main image: Dr Cillian De Gascun at the nightly statement from the National Public Health Emergency team. Photo: Leah Farrell/RollingNews.ie