Volunteers across the country have come up with a way to make life 'a little bit better' for those living in Ireland's direct provision centres.
The Government's plans to replace the controversial system are set to move forward next week with the publication of a white paper on the subject.
In the meantime, however, a project called 'Consider It Cakes' is looking to brighten up residents' days with a simple but generous gesture: birthday cakes.
Since the project was set up last summer, over 400 birthday cakes have been delivered to people living in direct provision.
Over 250 people are currently volunteering to bake and deliver cakes to centres across the country.
As well as giving people a boost with a special birthday delivery, organisers also hope it will let residents know there are people in the wider community who care for them - especially amid the COVID-19 pandemic.
Founder Franciska Acs notes that people in the centres often don't have a lot of money to spend.
She said: "My first thought was just a child who grows up in direct provision, and they can't get a cake as their parents can't afford it.
"A child doesn't understand why he doesn't live in these conditions… he might just want to feel special on that one day. If the birthday is just like every other day, there's nothing special about it.
"I heard about direct provision, and I just wanted to make it a little bit better. I think you can make the world a better place with the little things."
One of the key aspects of the project is that people are able to choose the cake they want.
That extends to the children as well - with princess and Spider-Man cakes among the most popular themed cakes requested.
Francesca explained: "They can say 'I want a pineapple cake' or something… something you won't get in the store. It's something really special because they can get the perfect cake for them.
"It's just a cake for us, but it's so much more for them. They really realise that someone outside the centre cares for them… to get this kind of kindness from a stranger, basically, just really makes their days."
'It made her day'
Here's how it works.
People in direct provision can request a cake for a child, partner or friend.
The order is then passed on to a volunteer - simply someone who likes to bake.
That volunteer then sets aside some of their free time to make and deliver the cake.
One of the bakers, Tiffany, recalled that one of her first deliveries was to a woman named Princess.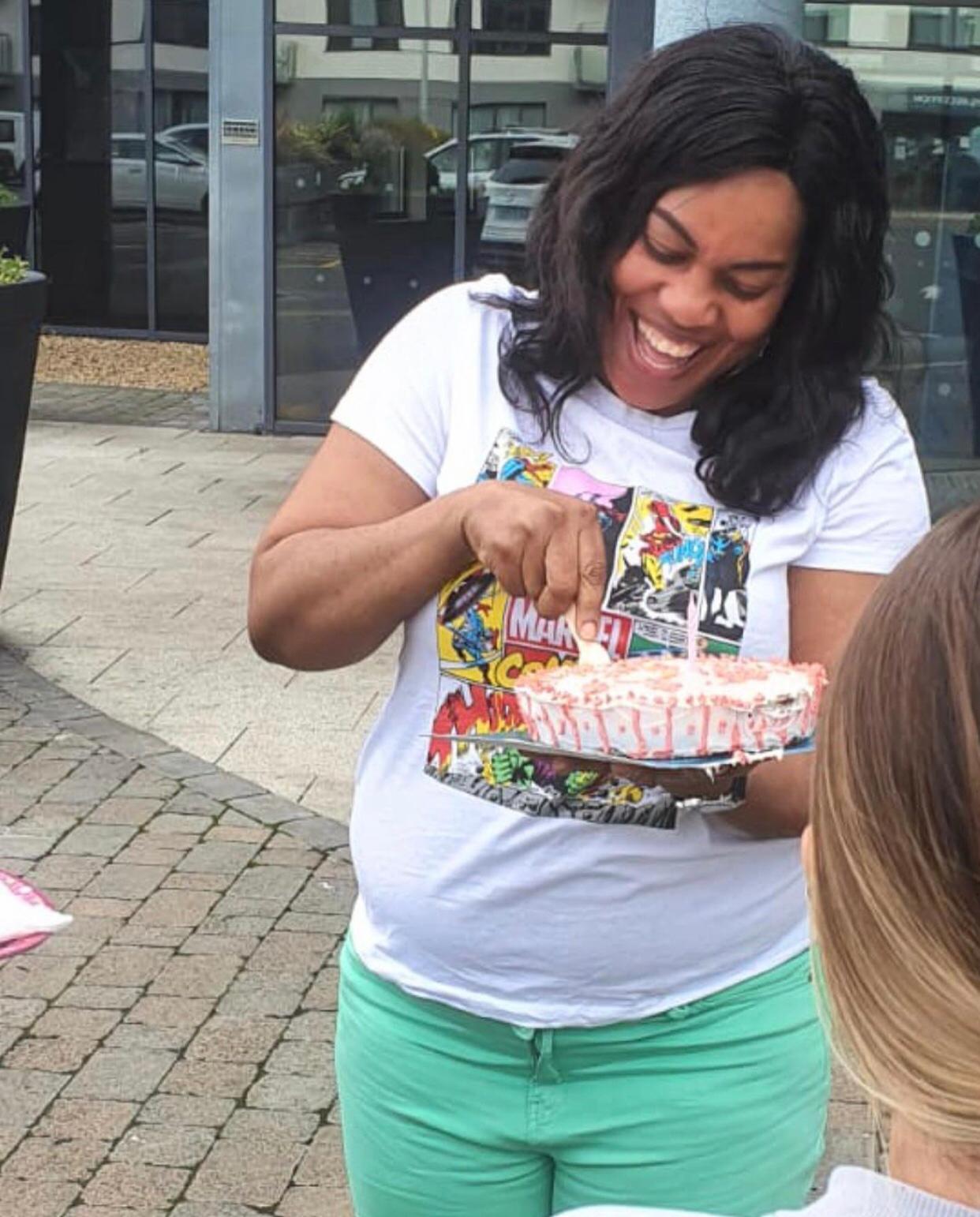 She said: "She's sitting in the lobby, waiting. She sees us pull up and - no joke - came running out of the lobby.
"She took the cake out of the box, and started posing with the cake.
"It made her whole day - she told us that over and over again."
Naima has lived in a direct provision centre in Clondalkin for the past six years, and coordinates cake deliveries for those living in the centre.
She says Consider It Cakes has changed the way birthdays are celebrated.
She said: "People know there is somebody who cares enough to bake them a birthday cake.
"Some people text me and say 'we are speechless… we don't know how to say thanks.'"
Consider it Cakes currently operates in 10 different locations around the country, but they hope to be able to deliver cakes to all direct provision centres across the country by the end of 2021.
Anyone interested in getting involved can get in touch with Consider It Cakes via their website or Instagram page.
Additional reporting by Stephen McNeice
Main image: (left to right) Franciska, Princess and Tiffany