This weekend on Documentary on Newstalk, producer Jim Doherty puts on his cowboy hat to tell the story of the Donegal man who became a Wild West hero, poet, and entertainer in "Captain Jack Crawford: The Poet Scout".
"Most people will have heard of such icons of the American West as Buffalo Bill, Wild Bill Hickok, General Custer, Sitting Bull, and Calamity Jane; men and women imbued with a sense of adventure, who lived in dangerous and exciting times.
But how many know the amazing story of their friend and contemporary, Captain Jack Crawford? Or that he was born and reared in Carndonagh, Co Donegal, and that he shaped much of what we know of today as the 'Wild West'?
Captain Jack (known as "The Poet Scout"), was a master storyteller about the Wild West and was one of the most popular performers of the late nineteenth century. Our documentary tells the amazing story of a penniless and illiterate teenager who fled famine and poverty in Ireland to achieve fame, fortune and adventure in the US."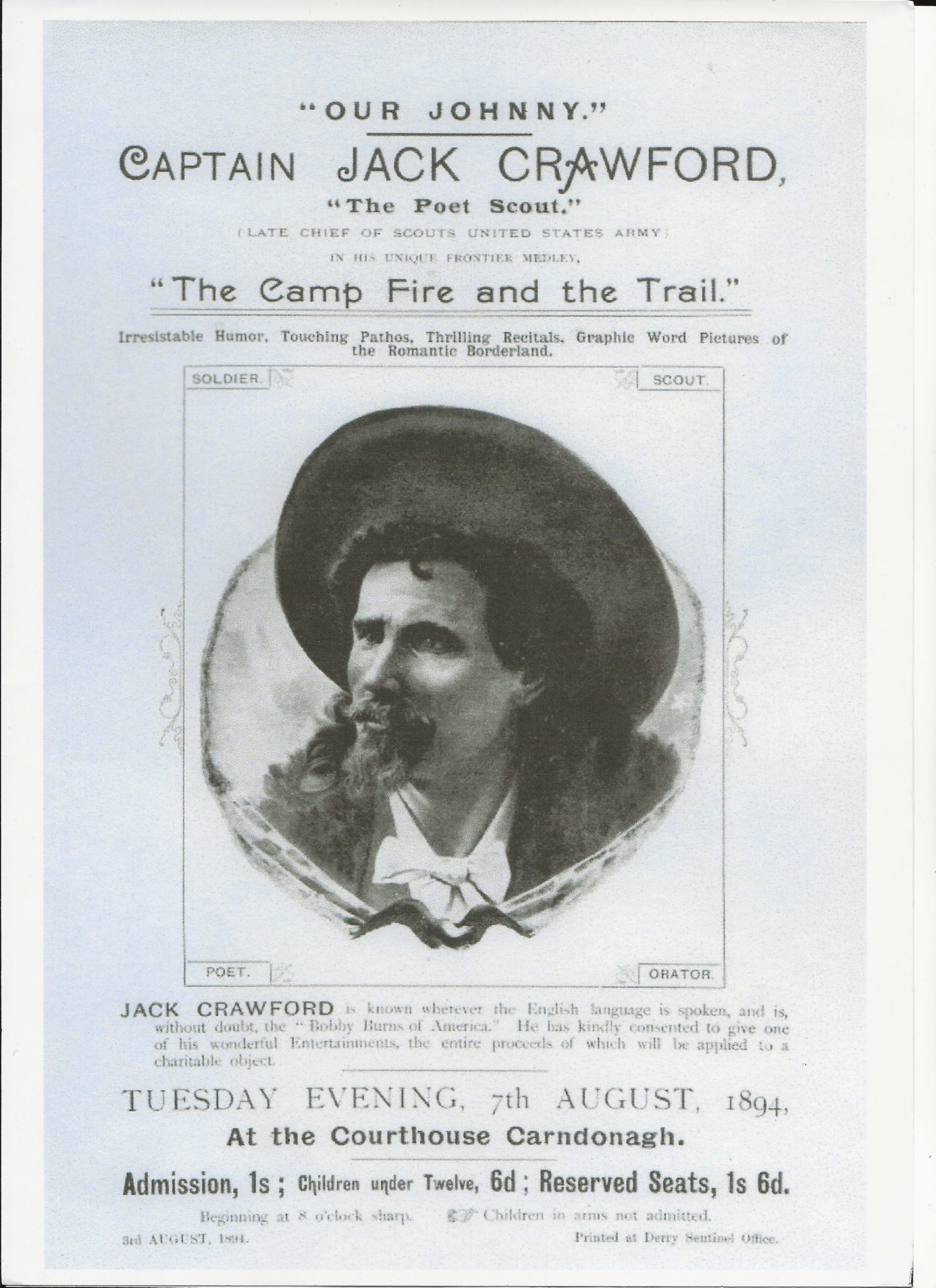 Listen to the premiere broadcast on Sunday October 17th at 8am and repeated on Saturday October 23rd at 9pm. "Captain Jack Crawford: The Poet Scout" will also be available to stream and as a podcast on all major providers. 
"Captain Jack Crawford: The Poet Scout" was produced by Jim Doherty and was supported by a grant from the Broadcasting Authority of Ireland, as part of the Sound and Vision Scheme