There have been a further 5,265 confirmed cases of COVID-19 in Ireland.
Latest figures also show that 4,673 people registered a positive antigen test through the HSE portal on Wednesday.
When the PCR-confirmed cases and positive antigen tests are combined, the cases figure for Thursday is 9,938.
On that basis, the five-day moving average of cases has dropped further to 9,147.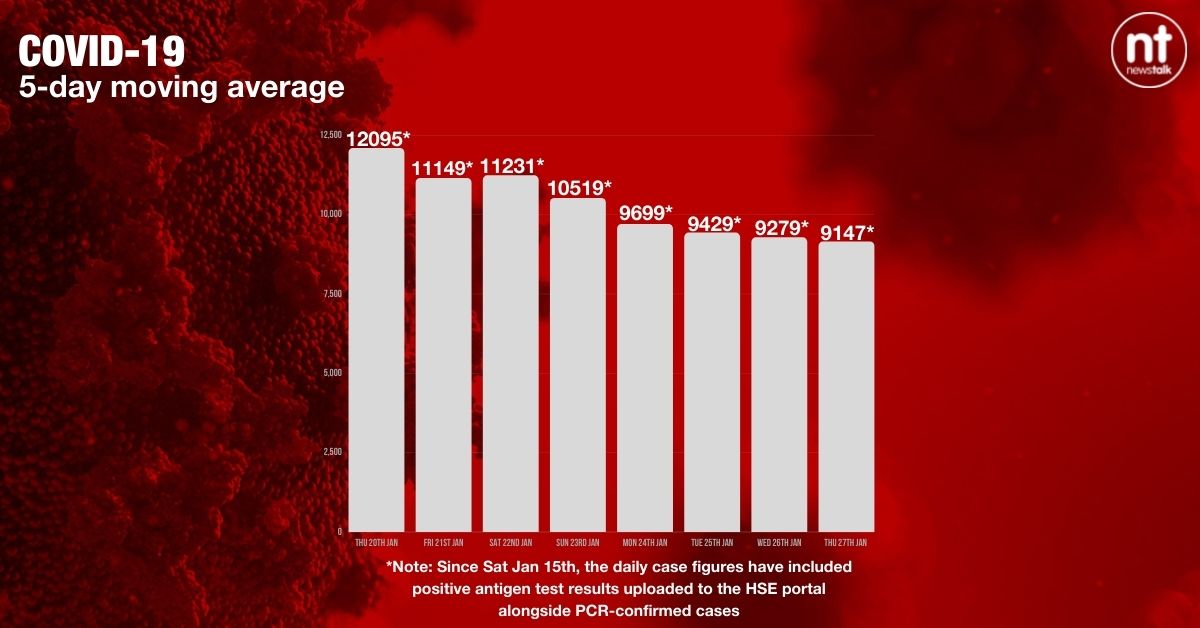 As of 8.00am, there were 708 patients hospitalised with COVID - of which 71 were in ICU.
It comes as the European health regulator has approved the use of Pfizer's pill 'Paxlovid' to treat COVID-19.
The European Medicines Agency (EMA) has authorised it for treating adults who do not require supplemental oxygen, but are at risk of developing severe disease.
It is the first oral antiviral medicine to treat COVID-19 to be approved by the EMA.
Regulators say the safety information about the new drug "was favourable and side effects were generally mild".
But it notes that one of the substances in the drug - ritonavir - is known to affect the action of many other medicines, and the product information includes relevant warnings and advice about that issue.
However, it concludes that the medicine's "benefits are greater than its risks".