6,518 new cases of COVID-19 were confirmed by the Department of Health today. 
3,164 were from PCR tests, while the remaining 3,354 were from antigen tests registered with the HSE. 
On Sunday 5,176 people were diagnosed with the virus - 2,313 after a PCR test and 2,863 from an antigen test. 
On Saturday 7,815 reported they had contracted the virus - 3,750 after taking a PCR test and 4065 an antigen test.
In total, 19,509 have tested positive since Friday. 
The five day moving average now stands at 8,418.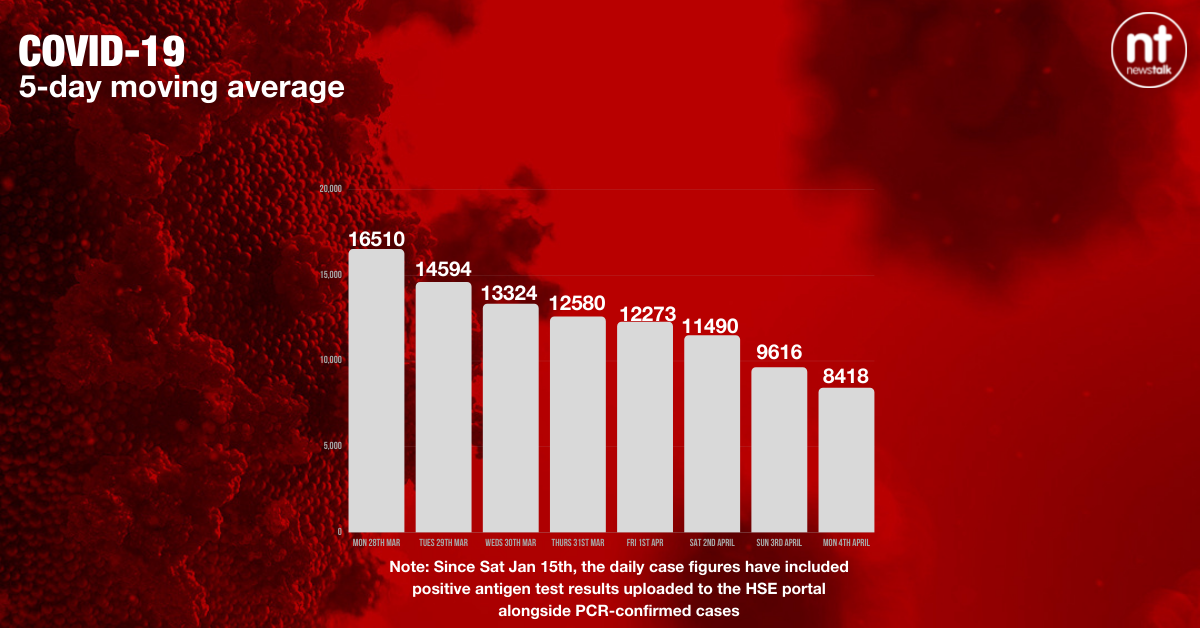 There are currently 1,433 hospital patients in Ireland with COVID-19 of whom 59 are being treated in ICU.
Main image: A medical worker takes a swab sample from a resident for COVID-19. Picture by: Xinhua/Xiao Yijiu.