Campaigners say Ireland will not be able to pay for the pensions of the future without radical change to the country's tax model.
The State pension age will not increase to 67 from next January as previously planned.
The change comes as part of Government bill due to be introduced in the Dáil today that will remove a law that would have increased the pension age on New Year's Day.
The Stop67 group says the move to defer the plans to increase the pension age came only after intense pressure from voters.
Michael Taft, an economist at the Siptu trade union, says the scale of the future funding shortage can't be solved by starting pensions later and later.
Speaking on Newstalk Breakfast, he said an increase in the pension age will have a marginal impact on the country's finances.
He said: "Increasing the pension age will only have a fractional impact on public finances, according to the Irish Fiscal Council and the Department of Finance.
"You're talking about an impact of less than 1% of national income."



On whether we are kicking the can down the road on this issue, he said: "Going out to 2050, this is not a can as such, this isn't even a pebble, there are two big cans we dare not kick down the road if we want to have a sustainable pensions system.
"First, is that starting in 2013, a number of forecasters both in Ireland and Europe, are expecting the Irish economy to enter into a long-term period of economic stagnation.
"That's a very worrying thing, and that will make it very difficult not only to finance pensions but public services and other social protection programmes.
"So we have to start looking at long term growth and transitioning from a low tax to a European tax model because our demographics are going to get older and we're going to look more like a European country."
Mr Taft added that raising the pension age "is of limited value in terms of ensuring fiscal sustainability".
He said: "I think we have an opportunity now to start to address this problem in the next few years, because these are problems that will only start to emerge after 2030, 2035, or 20 years down the road.
"So we have to start confronting those challenges now but not get sidetracked into pursuing policy mice when we have these elephants in the room that are trashing this whole room."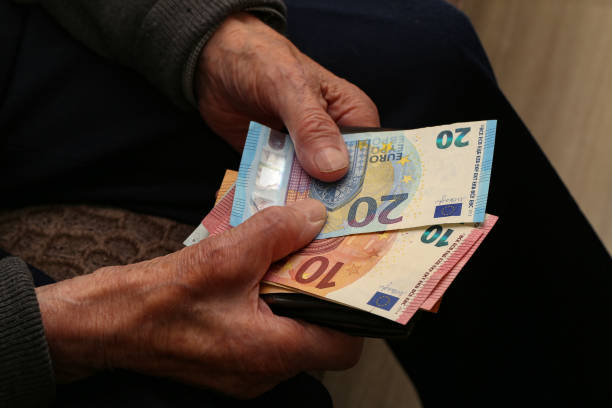 'Fix the roof while the sun is shining'
On the same programme, Edgar Morgenroth, Professor of Economics at DCU, said we are putting this issue on the long finger.
He said: "Age demographics are changing regardless of what we do within the financial today or next year.
"At some point we're going to need to deal with this issue.
"We can afford it right now, at some point we're not going to be able to it and I'm of the view we should fix the roof while the sun is shining rather than wait until we actually have a real problem.
"That's something we need to do and we need to do it properly and I think that was one of the problems with the decisions that have previously been taken to increase the pension age.
"There were issues that led to severe unfairness like having to retire at 65 but not being able to draw your state pension at that point, that's certainly something that must be avoided.
"But we should be dealing with that right now rather than in ten years' time.
Professor Morgenroth added that we can look at some European countries like Germany and France which have older demographics than ours and they are experiencing "serious issues".
He said: "Particularly with people being quite poor when they're older and this is something that is potentially going to happen here.
"In the past, we've had pretty much universal home ownership and people didn't have a mortgage in retirement but increasingly so, people will not have home ownership so they're going to need the money for rent."
Professor Morgenroth said it would cost "billions" to extend the pension age as we are dealing with a large cohort of people and pension rates will need to be adjusted.
He explained: "We need to remember that the pension coverage is very low, a large amount of people don't provide for their own pension so they are relying on the state pension.
"The state pension itself isn't going to be sufficient if we're also going to have people paying relatively high rates, then we're going to store up a problem of age-related poverty."
Main image: File photo.