After the lovely weather the festival goers were treated with yesterday, they woke up in their tents today to dark clouds and some heavy rain.
The forecast for the rest of Saturday is for more rainy clouds and possible thunderstorms, so if you're looking for stuff to do to get away from the downpour, here's what we recommend.
COMEDY TENT
While there is an awful lot of musical guests performing today, it can be easy to overlook the equally well-stocked comedy tent, located right beside the Mindfield area. Today alone they've got the likes of Dylan Moran, Reginald D Hunter, The Rubberbandits, Eric Lalor and Deirdre O'Kane to name but a few! Get your LOLZ on!
FOSSETTS CIRCUS
The giant circus tent is set up in the middle of the fairground, right by the big wheel, and there's a few shows on in there every day. Plus, they're doing a few pop-up performances around the site, so keep an eye out for the archers, strongmen, laser shows, jugglers, acrobats and clowns.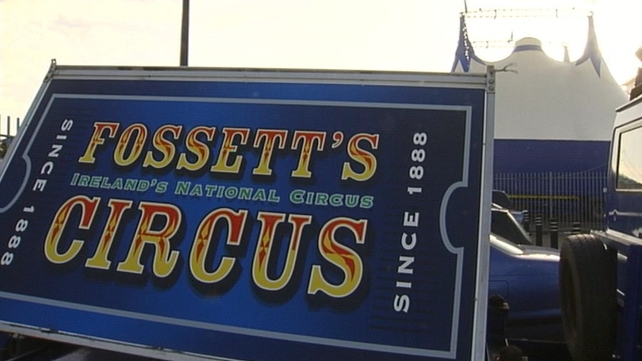 NEWSTALK TENT
If you'd like to get (relatively) up close and personal with any number of Newstalk presenters and crew, then head over to the Mindfield area and check out the range of live-shows including Tom Dunne Meets, the lads from the Off The Ball, Shane Coleman and Paul Williams do their version of a classic TV show with Have I Got Newstalk For You, and we'll be closing off the night with a panel debate on Repeal The 8th hosted by Sarah McInerney.
THEATER OF FOOD
Depending on how hardy you hit the party last night, you might be feeling a little bit fragile today. Thankfully there is an entire section of the festival site dedicated to getting you the best food and drink available, with some of the world's best chefs and mixologists bringing their talents to the crowds.
LCD SOUNDSYSTEM
It doesn't matter what the weather is like later on when James Murphy & Co. take to the Main Stage just a few minutes after midnight - this is the gig to see today at EP. For a little catch-up on what they've been up to lately, have a look at our retrospective of the band's career.