With 2015 coming to a close, all of our Best Of lists compiled and posted, we're looking forward to 2016 to see what the cinematic horizon has coming up for us.
First up, as part of their 2016 Movie Preview, Entertainment Weekly have scored the first official images of Benedict Cumberbatch as Doctor Strange.
The latest addition to the Marvel Cinematic Universe, the mystically powered superhero will the oddest addition to the MCU to date, and that's including all the oddness that stemmed from Guardians Of The Galaxy.
image via Entertainment Weekly
Next up, Empire Magazine landed the first two on-set images from Assassin's Creed, starring Michael Fassbender as a modern-day man who has psychic links to his own family's past, including that of an assassin from centuries earlier.
Co-starring Marion Cotillard, Jeremy Irons and Brendan Gleeson, this is hoping to be the first ever legitimately good movie to be based on a video game.
image via Empire Magazine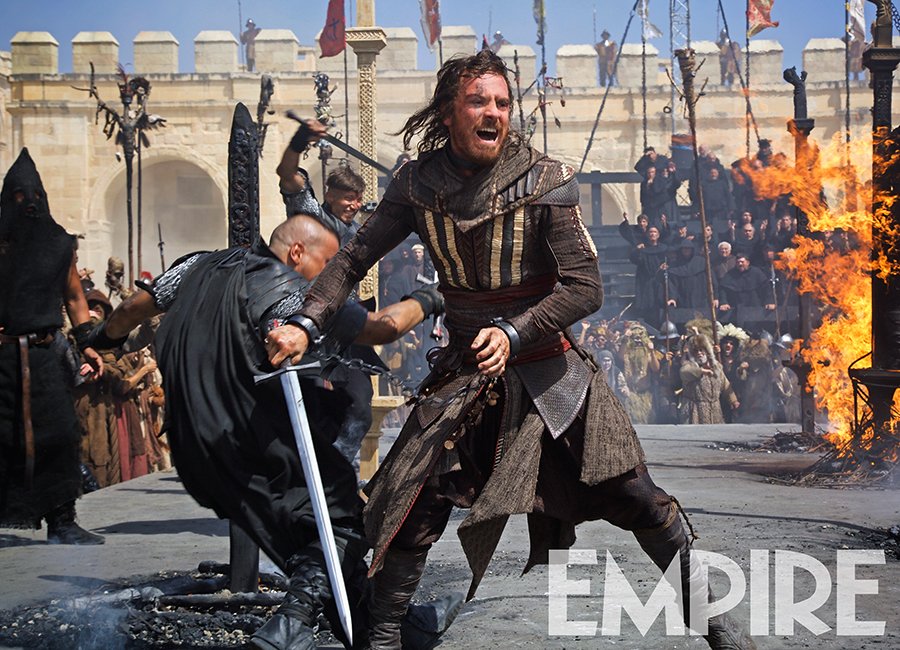 image via Empire Magazine
And finally, once again thanks to Entertainment Weekly, we've been given our first glimpse of the newly updated Bat-Cave from what is sure to be next year's most explosion laden movie, Batman VS Superman: Dawn Of Justice. Follow through on the link from the tweet below to get a better, more expansive look at Bruce Wayne's modernized hiding space.