We want your thoughts and suggestions on #OTBAM over the next few weeks, as we choose our Electric Ireland Jubilee XV of the very best Minor Hurlers.
We will be looking to name the best fifteen from the last twenty-five years and we've started our selection by looking at goalkeepers.
Check out our poll on twitter for the best keepers and let us know what you think. The results from this poll will be announced on #OTBAM Tuesday, July 23rd
The keepers are……. 
Donal Óg Cusack - Cork 1995
Eoin Murphy - Kilkenny 2008
James Skehill - Galway 2005
Martin Coleman - Cork 2001
POLL

We're picking the @ElectricIreland Minor Hurling Jubilee XV on #OTBAM

Who was the best Minor Hurling Goalkeeper of the last 25 years?

RT and vote for one of the four contenders below in our poll ️ #GAAThisIsMajor

— Off The Ball (@offtheball) July 18, 2019
Feel free to suggest other players @offtheball @ElectricIreland #GAAThisIsMajor
Journalist and author, as well as former Clare keeper Christy O'Connor, joined Eoin Sheahan in studio to discuss the best keeper in the grade since 1993.
Some of our contenders went on to have incredible careers and success in the sport, others were never heard of again - but they made enough of a mark in their All-Ireland minor journey to go down in history!
Below are some of the contenders that were discussed
Eoin Murphy - All-Ireland winner with Kilkenny in 2008
Former Kilkenny hurler and 9-time All-Ireland winner Tommy Walsh said "We never thought Eoin would be a keeper because he always played outfield and he was a brilliant outfield player"
The Glenmore clubman was a player who never really stood out at minor. He played with a strong team with the likes of Walter Walsh in that 2008 winning side but he was a solid keeper who Richie Mulrooney (Kilkenny minor manager) had great faith in.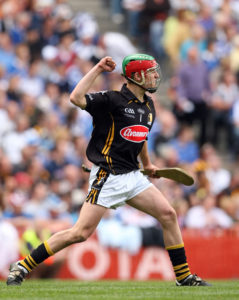 Damien Young - Munster winner with Tipperary in 1999
Captained Tipp in 99 to Munster glory, the Drom and Inch man was seen as a brilliant leader around the dressing room as well as being a reliable keeper.
"One thing that always impressed me about Damien was he was a good leader" Christy O'Connor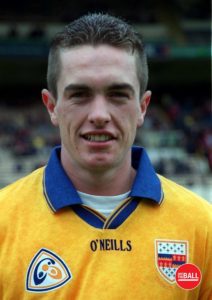 Martin Coleman - All-Ireland winner with Cork in 2001
Cork as a county are never shy of good keepers and with Martin they had another solid man between the posts. Part of the last Cork team to win an All-Ireland at this grade.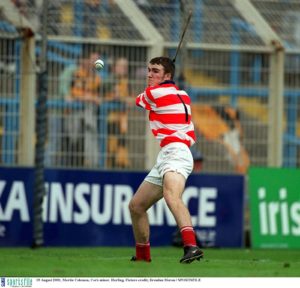 Alan Kerins - All Ireland winner with Galway in 1994
Cork were favourites to beat Galway in the 94 decider but the Tribesmen secured their first win at this grade over their Munster rivals.
It was a unique final as Alan didn't touch the ball once in play during the whole game and didn't even take the puck-outs as that was left to full-back Peter Huban
Speaking to the Irish Independent Kerins said "I was always itching to get out the field, but was usually a bit young for the grade. So people tended to put me in goals"
Kerins had been sub keeper to Kevin Broderick in 93 before going on to take the number one shirt in 94
Donal Óg Cusack - All-Ireland minor winner with Cork in 1995
Probably the most high profile keeper over the last 25 years.
A special player in a special team with the likes of Sean Óg hAilpin and Joe Deane.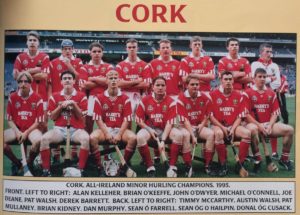 Fergal Horgan - All-Ireland winner with Tipperary in 1996
Fergal has gone to line-out on All Ireland final day , being the man in the middle for the 2017 decider between Galway and Waterford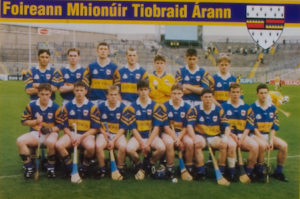 James Skehill - All Ireland winner with Galway in 2005
"He was a big commanding lad" Former Galway minor manager Mattie Murphy
"James was unique and a new type of keeper" Christy O'Connor speaking about Skehill when he arrived on the minor scene.
The goalkeeping position was a problem one for Galway for a number of years but James was very much a natural keeper who showed so much potential.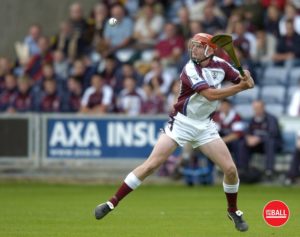 Patrick Collins - Cork minor 2012-14
"A phenomenal keeper" Christy O'Connor
Patrick comes from a family of keepers with his younger brother Ger also representing the Rebel county at minor.
Good shot stopper, assured in his area and a massive puck-out, the Ballinhassig stopper is right up there as one of the greatest minor keepers to play the game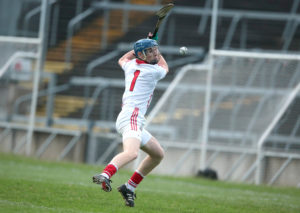 Other notable mentions:
PJ Ryan - Leinster winner with Kilkenny in 1995
Fergal Horgan - All-Ireland winning goalkeeper in 1996 with Tipp who went on to referee the 2017 All-Ireland hurling final between Galway and Waterford
Darren Brennan - All Ireland winner in 2014 with Kilkenny
Eoghan McNamara - Munster winner with Limerick in 2014
All-Ireland winning minor goalkeepers (1993-2018)
2018 - Patrick Rabbitte - Galway
2017 - Darren Fahy - Galway
2016 - Ciaran Barrett - Tipperary
2015 - Darragh Gilligan - Galway
2014 - Darren Brennan - Kilkenny
2013 - Gavin Power - Waterford
2012 - Paul Maher - Tipperary
2011 - Shane Mannion - Galway
2010 - D Walsh - Kilkenny
2009 - Fergal Flannery - Galway
2008 - Eoin Murphy - Kilkenny
2007 - James Logue - Tipperary
2006 - John Ryan - Tipperary
2005 - James Skehill - Galway
2004 - Mark Herlihy - Galway
2002 and 2003 - Colm Grant - Kilkenny
2001 - Martin Coleman - Cork
2000 - Aidan Diviney - Galway
1999 - Johnny O'Loughlin - Galway
1998 - Martin Morrissey - Cork
1997 - Ger O'Connell - Clare
1996 - Fergal Horgan - Tipperary 
1995 - Donal Og Cusack - Cork 
1994 - Alan Keirns - Galway 
1993 - Ollie Blanchfield - Kilkenny