Discussing his decision to depart the Tyrone county panel on Tuesday's OTB AM, Ronan O'Neill responded to Owen Mulligan's claims that he and others like him had taken the easier option. 
After a frustrating spell on the sidelines, Tyrone's Ronan O'Neill opted to depart inter-county football as this year's National League reached its conclusion.
A difficult decision that O'Neill ultimately believes will best serve his chances of making an impact with Tyrone at a later date, his departure comes at a time when both Lee Brennan and Darren McCurry have stepped away from Mickey Harte's side.
Whereas Ronan O'Neill is comfortable with his decision, not everyone has been so receptive.
"Some might say that Harte's system did not suit the likes of Ronan O'Neill, Brennan and even Darren McCurry last year," former Tyrone player Owen Mulligan suggested to the Irish Mirror.
"But bottom line is, when given your chance by Harte you have to take it. It is easy to throw your head up and walk away. How about stay and fight for the starting jersey?"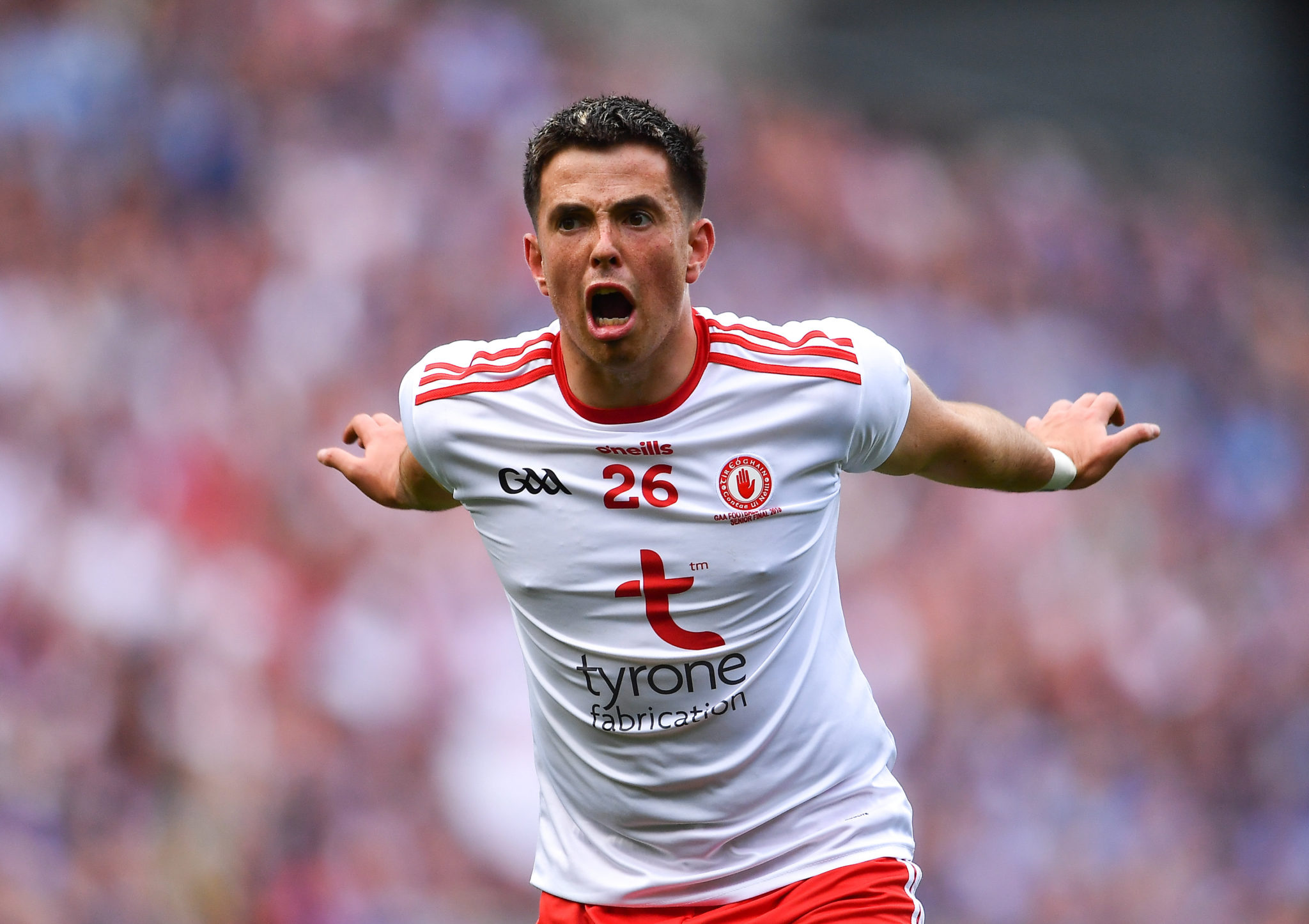 The suggestion that he had taken the easy option did not sit well with Ronan O'Neill when put to him on OTB AM.
"[Owen Mulligan] is now a very passionate Tyrone supporter," he said, "but my response to that would be, does he not think we've done that enough?
"I felt that I had done that enough. I sat there trying to prove my worth.
"I had pushed myself to the limit trying to get in, but sometimes you've just got to look at the bigger picture.
"That's his opinion, that he thought we should have stayed and fought for the jersey, but I thought I'd done enough over the last couple of years to prove my worth."
What was a major decision for the 26-year-old Omagh native, O'Neill confirmed that the majority of those responding to his opting out had done so in a positive manner.