A friend of AP McCoy, employed by Joseph O'Brien and a former Irish boxing champion, teenage jockey Dylan Browne McMonagle was our guest on this week's Friday Night Racing on Off The Ball.
Ahead of riding at Navan this evening, the 17-year-old rising star joined Johnny Ward and Ger Gilroy to discuss the biggest win of his career to date, last week's Extra.ie Apprentice Derby aboard Tonkinese for trainer Joseph O'Brien.
"It's the race that all apprentices look forward to each year and I was just privileged to be on a good horse and I was lucky enough to win it, thank God, and it all worked out well," the Letterkenny youngster said of the victory.
"He's a tricky horse to win with but I'd worked with a few times during the winter and I think I was third with him in Dundalk on one of the nights.
"The main thing was just getting him travelling and getting him relaxed and in fairness heading into the straight he was running well for me and when he needed to dig deep and he did and I was just delighted to get up on the line.
Browne McMonagle is awaiting his predicted grades Leaving Cert results and has been working at O'Brien's yard since his school year finished in April and he's targeting a professional license in the future.
"You have to ride out 95 winners to ride out your claim, I've seven winners so far so i've a long way to go yet.
"It's going well at the minute and I'm really happy that Joseph (O'Brien) is giving me loads of opportunities and I'm getting plenty of rides.
Five years ago Dylan showed signs of his promise by landing the Dingle Derby aged 12 and he explained how a documentary which followed put him on the radar of former British champion jockey AP McCoy.
"A documentary crew from England asked if they could make a piece about me and they came to Glenbay and took a few videos of me and they made a video which they called 'Five Stone of Lead' and they put it on YouTube and it got loads of views.
"As soon as AP saw it, Chanelle (McCoy's wife) contacted my mum and asked me to come over for a few days and my mum kept it a secret until Christmas so I was over the moon. I've been over to see him a few times since and it's an incredible experience which I'm very grateful for.
"I asked him for advice when I was considering going to work for Joseph and he was really supportive. It's great to have a legend like that there to guide you."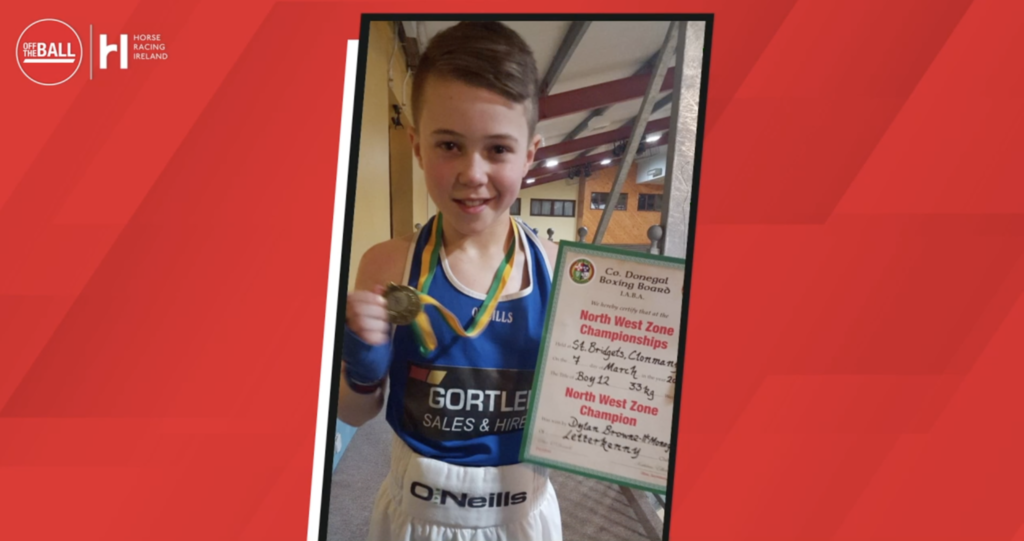 Browne McMonagle revealed that he became interested in boxing at primary school as an outlet to stay fit and the sport instantly "clicked" for him.
"I won a few championships, five or six Ulster titles and then an Irish title a couple of years ago.
"You go running every day and you think you're fit but the minute you walk into a boxing ring and start training, it's just a whole different level.
"But boxing was only ever a second reserve to racing I always knew I wanted to be a rider and the boxing was only ever second best."