Republic of Ireland manager Mick McCarthy has heaped praise upon his latest recruit to the national side, Shamrock Rovers' Jack Byrne.
Drafted in yesterday evening to replace the injured Callum O'Dowda, McCarthy pointed to the most recent performance from Byrne as justification enough for a first senior call-up.
"I go and look at the players [in the League of Ireland]," McCarthy stated, "go and watch the games, and he was outstanding there the other night."
In a 3-0 defeat of Sligo Rovers in Tallaght on Friday night, the former Kilmarnock midfielder Byrne put in a man-of-the-match performance for Shamrock Rovers.
Rounding off the night with a wonderfully executed goal, McCarthy explained that the 22-year-old had settled right in on his first day of training with the Republic of Ireland.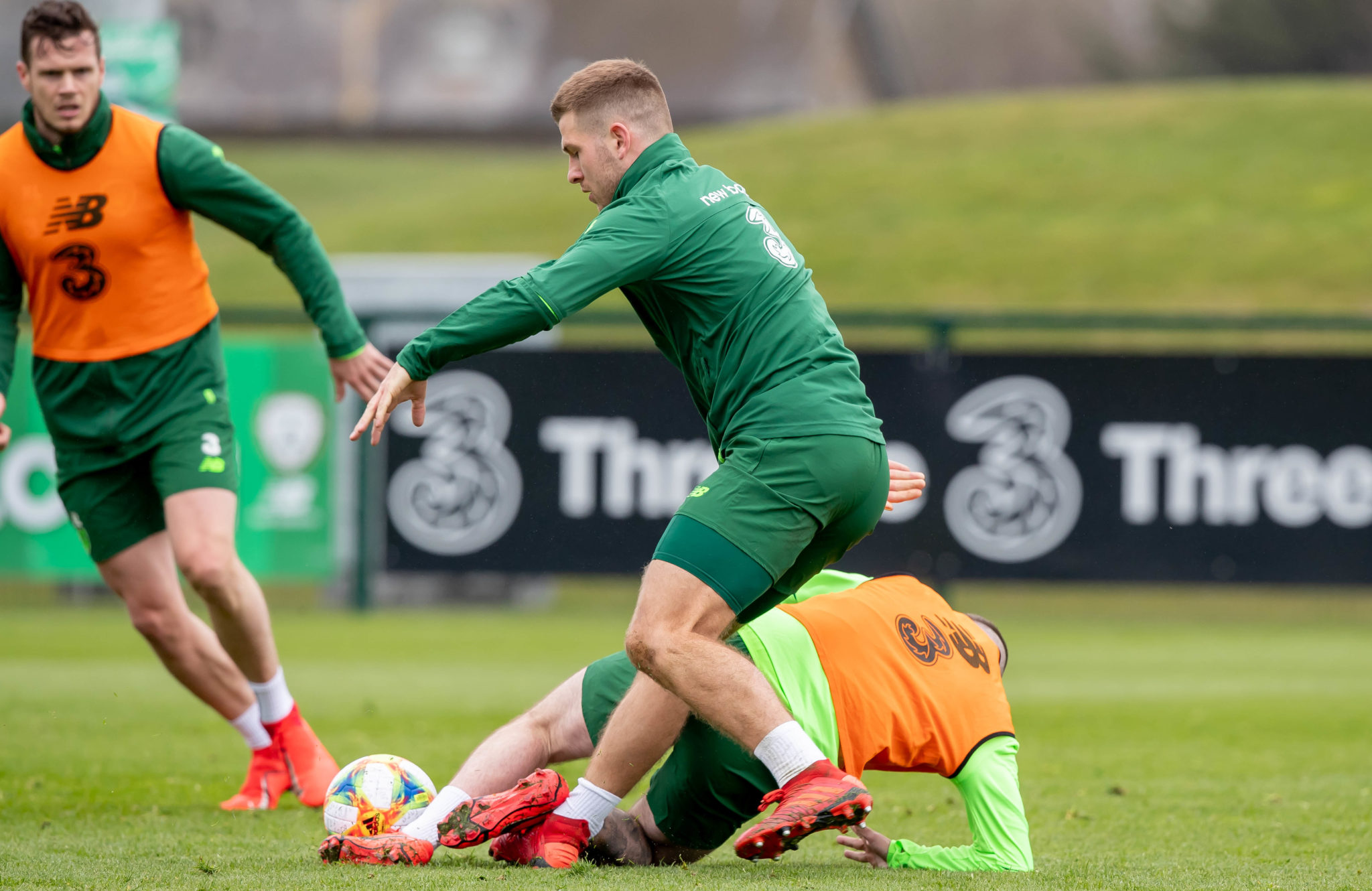 "I think he'll have harder opposition," McCarthy noted, "but even in training this morning you can see he's more than capable of mixing it with the lads there."
Something of a rarity, McCarthy's decision to include a League of Ireland player in his first international squad reflects the former Irish captain's willingness to consider players plying their trade in the domestic leagues.
An eventuality that McCarthy admitted was unlikely to come about during his first tenure in charge of Ireland, he expressed his happiness at having taken the time to explore the League of Ireland: "That's the benefit of going to watch the games, it was an excellent performance [from Byrne] on Friday night."