Assessing the All-Ireland contenders on Tuesday's OTB AM, Carlow coach Steven Poacher shared some minor concerns  regarding Dublin football's immediate well-being. 
"Mayo have pushed up on them and gone man to man," Steven Poacher noted of the one county that has come closest to toppling Jim Gavin's formidable Dublin, "but they haven't got over the line."
Losing All-Ireland finalists in 2016 and 2017, Poacher believes that the manner in which Mayo manufactured such a credible threat has wrongly informed other teams of how best to overcome the five-in-a-row chasing Dubs.
"Everyone now seems to think that this is the template to beat them," he explained on OTB AM, "but I feel that if Meath squeeze Dublin high [in the Leinster final], they're going to be in for a long day."
Crucially, Steven Poacher is of the opinion that while Dublin remain the country's outstanding team, some weaknesses have been identified.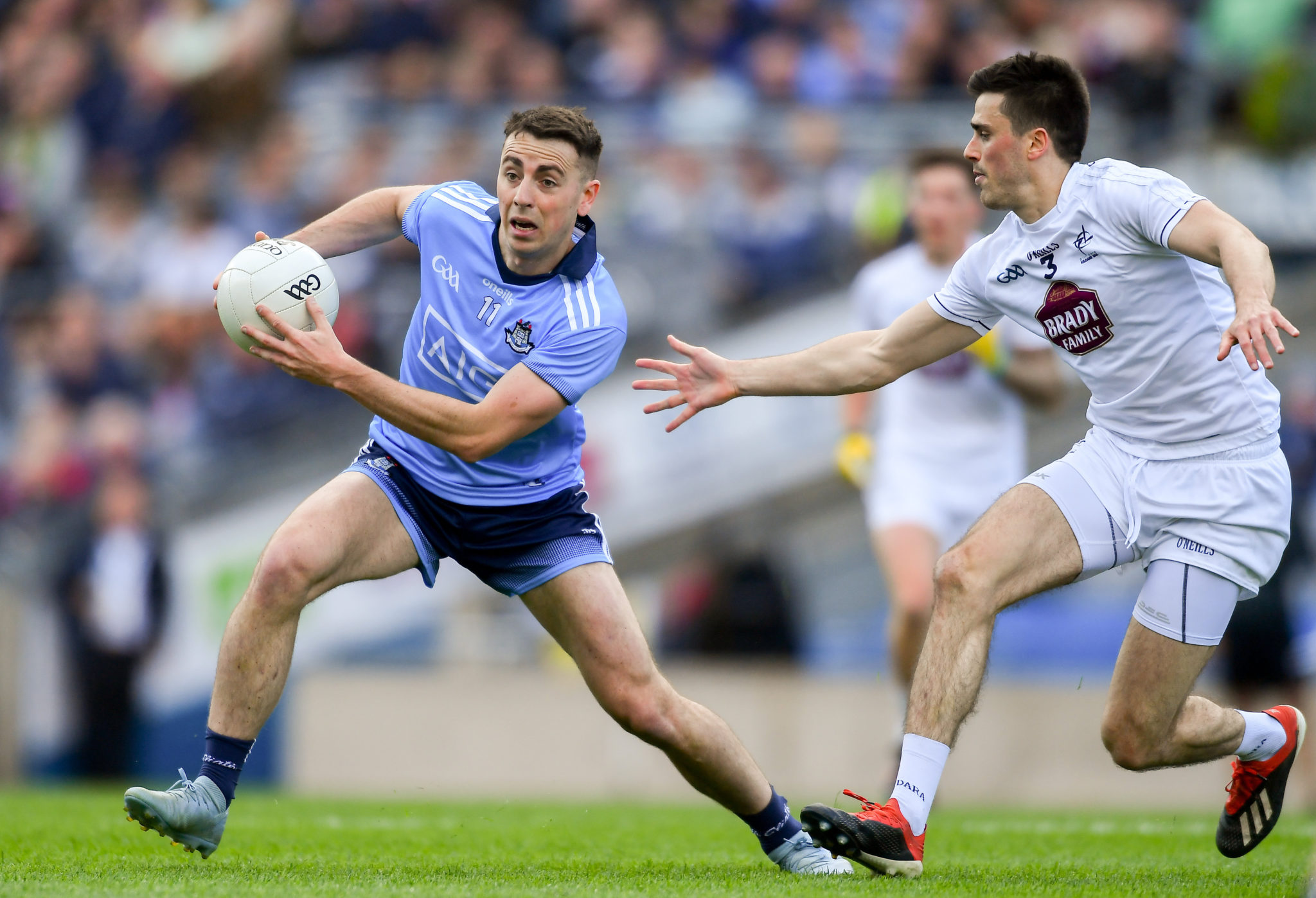 "It's a Dublin team that I don't think are as strong as last year, or the year before," assessed Poacher.
"I'm looking at their forward line, and [Cormac] Costello and [Paul] Mannion were a major part of their scoring the last day out against Kildare.
"I do think they are missing that marquee man up front.
"I'm just wondering myself, with the players that Dublin are missing this year, are they a little vulnerable?"
Although Poacher remains uncertain whether or not Meath are capable of unsettling Dublin, challenges further down the line may prove tougher for Jim Gavin's men.
"People might laugh and joke about it, but I'm just wondering that if they played Donegal for example, do they have three guys who can pick up Jamie Brennan, Michael Murphy and Patrick McBrearty," he asked.
"Donegal were reasonably close to Dublin last year in the Super 8s and it'll be interesting to see."
Having shown no signs of slowing up during their progression to the Leinster final, it remains to be seen whether any county has what it takes to exploit the potential weaknesses identified by Poacher.