Diarmuid Connolly was set to go to Boston last Thursday but he was unable to fly out from Dublin airport due to an issue with his visa.
The Irish Mirror is one of several papers reporting the problem was with Connolly's ESTA (Electronic System for Travel Authorisation).
The five-time All Ireland winner was due to link up with Donegal Boston for the second summer in a row, having won a Championship with them last year.
Efforts were being made to resolve the matter over the weekend but it's believed Connolly has to be in Boston in the next 48 hours or he will be ineligible to line out for the Donegal club.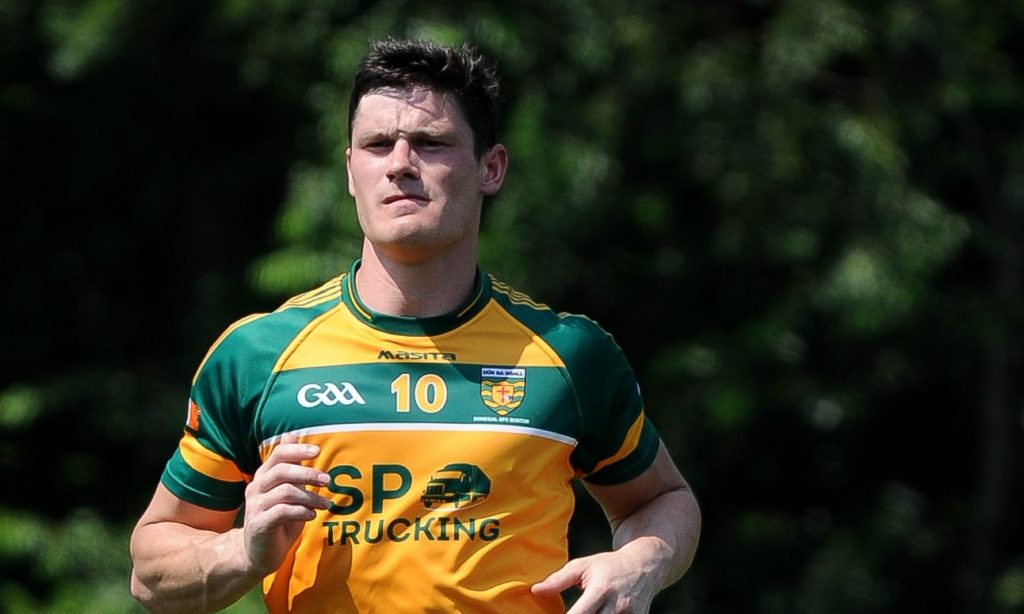 Donegal Boston GAA club chairman Paul Martin McDaid told the Irish Mirror: "Diarmuid has a small problem with his ESTA which Aer Lingus were notified of.
"The problem is only minor and will be hopefully fixed in the embassy this week. However, our deadline is tomorrow and unfortunately, Diarmuid won't make it over in time.
"Naturally we're extremely disappointed because Diarmuid had a great impact in our club last year both on and off the pitch.
"We've been made aware of the rumours going around about his being refused entry but this was not the case. We hope this clears things up."
Regardless of the outcome, it's still unlikely Connolly will feature for Dublin in the Championship over the coming months.
The St. Vincent's clubman hasn't played for Jim Gavin's men since February 2018.
Speaking on Monday's OTB AM, Independent News and Media journalist Conor McKeon said that while there is a suggestion that Connolly could still play for Donegal Boston if he can get there in the next 48 hours, "nobody knows" if that will suitably overcome all the red tape.
"It's a tough situation for Connolly to be in because if you're not going to play for your county it is obviously a very nice thing to be able to do to spend your summer in Boston and play over there and everything that comes with it," McKeon said.
McKeon also added that due to the GAA having sanctioned the move Connolly is now ineligible to play for his club St. Vincent's for 30 days but that he remains eligible to play for Dublin. However, McKeon admitted Connolly's return to the Dublin set-up still appears highly unlikely
"It's a shame he isn't playing for Dublin a lot of people would love to see him playing inter-county football again but obviously, for Connolly himself, it's a shame too."